Talk About It
The stigma surrounding mental health and the lack of resources to treat it effectively leave teens without professional help.
Hang on for a minute...we're trying to find some more stories you might like.
Mental illness is rarely treated with the same objectivity and matter-of-factness as other health conditions. Something like a fractured wrist can be discussed with ease, yet topics like depression and anxiety are generally taboo. Live Science reports that approximately one in five teens in the U.S. suffer from a mental disorder serious enough to impact daily life. However, a 2013 study at Duke University found that more than half of adolescents with psychiatric disorders receive no treatment of any sort. Additionally, when treatment does occur, the providers are rarely mental health specialists.
The importance of mental health is increasingly ignored and when symptoms manifest themselves, sufferers often feel ashamed of their disorders. According to a report published at the University of California, Berkeley, half of all lifetime cases of mental disorders begin by age 14. In order for a person to appropriately treat and handle a mental illness, diagnosis, awareness and treatment must start early. Left untreated, mental illness can lead to poor school performance, substance abuse and risky sexual behaviors, as well as stress within the family of the sufferer. Normalizing mental illness is an essential step in addressing the country's limited understanding of and lacking services for adolescent mental health.
According to 2012 data cited in a report by the American Academy of Child & Adolescent Psychiatry, the national average is a mere 13 child or adolescent psychiatrists per 100,000 children. In rural or impoverished regions, the rate falls to five doctors per 100,000 children. This means that it is difficult for patients to get referrals to qualified mental health professionals.
Mental illness is not tangible, but it is nonetheless painfully real. It needs to be addressed with the same intensity as any other modern epidemic.
The Duke study, which was based on a survey of more than 10,000 American teenagers, found that treatment rates varied greatly for different mental disorders. For instance, adolescents with
attention-deficit/hyperactivity disorder, conduct disorder or oppositional defiant disorder received mental health care more than 70 percent of the time. By contrast, teens suffering from phobias or anxiety disorders were the least likely to be treated. In many cases, care was provided by pediatricians, school counselors or probation officers rather than by people with specialized mental health training.
In our In-Depth feature this month, we focused on how mental health can worsen during holidays. The names of our sources were changed out of legal necessity, not shame or fear for reputation.
We hope by focusing on this issue that it will spark a discussion about the effects of mental health. This is a real issue that affects millions of people and the best way to end the stigma is to start talking about it. People won't be afraid to come forward if they know there is a community waiting to help them.

About the Photographer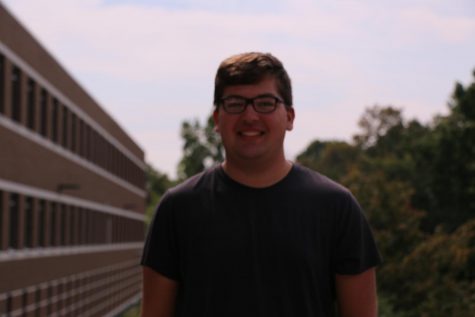 Jack Stromberg, Entertainment Editor/Illustrator
Jack Stromberg, junior, is the cartoonist and staff writer. This is his second year on The Chariot staff. He is involved in football, wrestling and volunteers regularly at I Heart Dogs animal rescue.