Senior to Play Collegiate Soccer
Senior Lindsey Bolas, a four-year varsity soccer player, makes the decision to attend Oglethorpe University in Georgia, where she will study marine biology
Hang on for a minute...we're trying to find some more stories you might like.
After playing soccer for more than 12 years and sending close to 100 emails to colleges of interest, senior Lindsey Bolas signed to play Division III soccer at Oglethorpe University in Atlanta, Georgia.
"My goal since freshman year was to go to college down south because I wanted to play soccer in the heat," Bolas said.
This is Bolas' eighth year as a goalie and fourth year playing varsity soccer for Troy High.
"I was 9 when I got thrown into the net. I was pretty good at it and it just developed, so I stuck to it," Bolas said.
Throughout her soccer career, Bolas split game time playing goalie and outside midfield. Last year there were two goalies so Bolas was able to enjoy the best of both worlds.
"It's so funny because I had never played outside midfield in my whole life and I was just kind of thrown out there and it was just really fun," Bolas said.
Although she helps out as a field player when she can, her main focus is goalie.
"I still really like playing in goal. I like being loud, and being able to use my hands is pretty cool," Bolas said. "And I like being able to take people out and not get called for it."
Bolas will be playing goalie at Oglethorpe. One of the main reasons Bolas chose the school was because it offers her intended major: marine biology.
"They have a really good biology program so that was my big ups for the school," Bolas said.
Going into the recruiting process, Bolas knew she wanted to focus on academics while still being able to play the sport she loves.
"I wanted to be able to focus more on the academic side than more the soccer side," she said. "I wanted to play soccer in college, but I didn't want it to be everything I did. I chose Oglethorpe more for academics than soccer."

About the Writer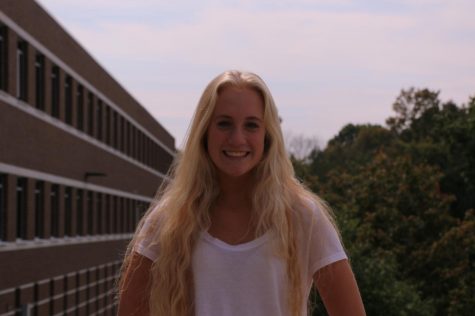 Morgan MacDonald, Staffer
Morgan MacDonald, junior, is on the lacrosse team and works at Beyond Juice. This is her second year on staff.