'Star Wars: The Last Jedi' Blasts Into Theaters
Five years after "Star Wars" was bought out by Disney, the franchise's eighth installment, "Star Wars: The Last Jedi," has arrived.
Hang on for a minute...we're trying to find some more stories you might like.
Forty years after the release of the original Star Wars film, the newest chapter arrived this year on Dec 15. "Star Wars: The Last Jedi" is the eighth installment in the "Star Wars" saga and is a direct sequel to "Star Wars: The Force Awakens." Many are excited to see what director Rian Johnson has in store for his cast of Daisy Ridley, John Boyega, Mark Hamill, Carrie Fisher, Adam Driver, Gwendoline Christie, Benicio del Toro, Domhnall Gleeson, Oscar Isaac and many more. This is Rian Johnson's first time directing a "Star Wars" movie. Several students expressed their interest in the eighth episode of the franchise's main storyline. Junior Andi Shehu said he wants the movie to be more original than the previous installments.
"I'm hoping that 'The Last Jedi' will have its own story and not try to reference the other movies so much like 'The Force Awakens' did," Shehu said.
Junior Joey Ricketts said he doesn't want to see any drastic changes to the character Luke Skywalker.
"I don't want them to ruin Luke," Ricketts said.
Following the movie's release, some people are starting to voice their opinions. Junior Jake Berch was pleased with the film.
"I enjoyed 'The Last Jedi' and I thought it did a good job of continuing the precedent for excellence in the series," Berch said. "I thought it was well-directed and written."
The movie has been given a lot of praise, but it has also garnered criticism as well.
"I'd change a lot about the film if I were the director," Ricketts said. "Some characters were done right; others weren't. A lot of the things that Luke does, for example, seem out of character."
There are still more films to come in the series. "Solo: A Star Wars Story" comes out on 
May 25, 2018
 and tells a story about a young Han Solo. Additionally, "Star Wars: Episode IX" will be released on 
Dec. 20, 2019
,  concluding the trilogy which began after The Walt Disney Company purchased Lucasfilm back in 2012.
"I'm really excited to see what comes next," Berch said.

About the Writer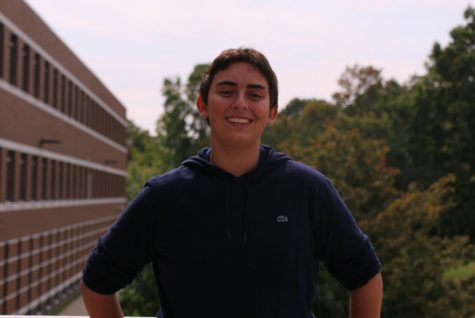 Daniel David, Staff Writer
Daniel David, senior, is a staff writer and this is his 
second year on staff. He is part of games club and loves math. He enjoys food.