Netflix Cancels 'House of Cards'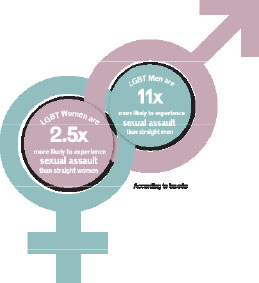 After sexual assault accusations were made about Kevin Spacey, the lead actor on the show "House of Cards," Netflix decided to delay the production of the sixth season and allowed the cast and crew to leave for other work if necessary.
Actor Anthony Rapp was the first to come forward and share his story, saying Spacey made sexual advances toward him when he was 14 years old. Following Rapp's accusation, 14 more male stars stated that they were sexually harassed by Spacey as well. Many of the alleged abuses took place when Spacey was artistic director of the Old Vic theater in London.
Spacey responded to these allegations by coming out as gay and writing an apology. Some people felt it was poor timing to come out and apologize at the same time because of the negative image that it may give the LGBT community.
"It's not the fact that he did it and more of the fact that people already had those prejudices, and this is just evidence to them," junior Gay-Straight Alliance leader Andrew LaCombe said.
Many male sexual assault victims were especially concerned with this incident.
"I feel like male sexual assault is more situational, and it's not really a case of physically overpowering," sophomore Matt Johnson, whose name has been changed for privacy, said. Johnson was sexually assaulted by another male at the age of 13.
"It's more of breaking someone's trust or taking the opportunity when they're asleep," Johnson said.
Some "House of Cards" fans are disappointed with Netflix's decision to cancel the show and are hoping for a different solution, such as Spacey being fired, so that the show can continue airing.
"This just ruined it for all the fans," sophomore Jason Trumbauer said. "At least keep the show going. Kill that guy off."
Spacey has started a sex-addiction program at a rehab center in Phoenix, AZ.