A Sister Surprise
After 17 years of curiosity about my biological family, a simple DNA test from 23andMe told me I have a sister that is 13 months older than me.
Hang on for a minute...we're trying to find some more stories you might like.
Until this past summer, I had no information about my biological family. All I knew was that I was abandoned at a police station in China as a newborn, taken to an orphanage and adopted by American parents at nine months old. As I got older, people started to ask me things like, "So…you don't know who your real parents are?" This made me feel uncomfortable, considering I thought of my current parents as my "real" parents. Having to answer them with a shy "no" broke my heart a little bit each time, but eventually, I got used to it. I spent years trying to make peace with the idea that I may never get to meet my biological family.
One day, I was watching Buzzfeed videos when I saw a video by Ladylike called "We Took A DNA Test." I clicked on the video not knowing what to expect. I sat and watched four women spit into test tubes and speak with a 23andMe Product Specialist who analyzed their results and told them where their ancestors were from.
The idea that I could have access to this kind of information in a matter of months, if not weeks, intrigued me. I was eager to order a kit. I hoped that by taking this test, I could possibly get answers to some of my questions. The process was simple; I sent in a saliva sample, which was permanently entered into the database so that it could update every time one of my relatives takes the test. I also received ancestry and health risk results. I ordered the kit and sent in my sample.
About a month later, I got my results. They told me that I was 97.7 percent Chinese and had a slightly increased risk of Late-Onset Alzheimer's Disease. This scared me since my [non-biological] grandmother has Alzheimer's. The results also made guesses about some of my physical traits. It said that I likely don't have dimples or a cleft chin, even though I do.
Months after that initial report, I was at Cedar Point waiting to ride the first roller coaster of the day. While in line, I looked down at my phone and experienced a whole different kind of stomach drop. The top notification was an email from a user on 23andMe named Rachel. It read, "Omg hi!! Apparently we're sisters!! I'd love to get to know you!"
I couldn't believe it. It didn't even occur to me that I could find a sibling. I exclaimed to my dad, "I have a sister!" He was in disbelief. I showed him the message on my phone, and he gave me the biggest grin. I quickly responded to the email and asked for Rachel's phone number. I got a quick reply, and we started texting immediately. We asked each other millions of questions like, "What's your favorite color?", "Do you have any medical problems?" and "What are your hobbies?" We sent each other selfies. I was surprised how similar we looked. She told me that she was abandoned at a police station and adopted by American parents at nine months old, just like me. She is only 13 months older than me, almost making us Irish twins. (Irish twins are siblings that are born less than one year apart). It took me a while to recover from the initial shock triggered by this new discovery. She attends George Washington University in Washington D.C. We hope to meet up in the future, but for now we will just communicate by text.
I was amazed that 23andMe could bring us together so easily. Without today's technology and resources, we would've never gotten to connect. It's weird to think that if I never took this test, we would never get to meet. It gave me an opportunity that I never even thought was possible. Finally, I didn't feel so alone.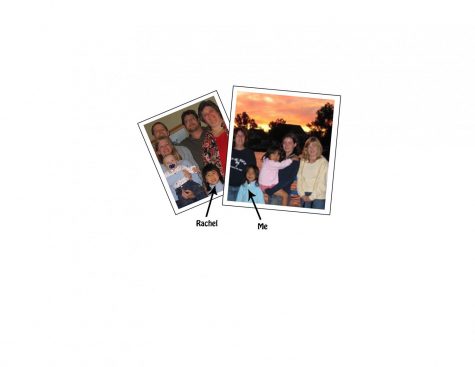 About the Writer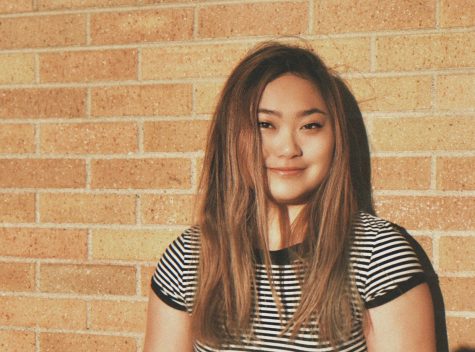 Patti Kubota, Staff Writer
Patti Kubota, senior, loves journalism. Outside of school, she enjoys writing, dancing and babysitting. Her favorite subject is science, specifically human biology, anatomy and physiology.