Vote 2018: Who Are the Candidates?
All of the candidates in the gubernatorial, state representative and congressional races have different backgrounds that voters need to be aware of.
Hang on for a minute...we're trying to find some more stories you might like.
Governor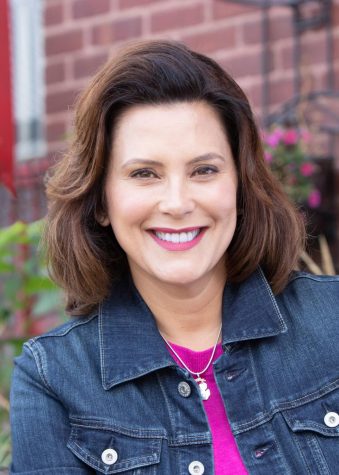 Photo courtesy of GretchenWhitmer.com
Gretchen Whitmer—Democrat
General Information
Whitmer characterizes herself as a "mom, former legislator and prosecutor." Whitmer was born in Lansing, Mich. to Richard and Sherry Whitmer. Her father, Richard, was the head of the Department of Commerce and CEO of Blue Cross Blue Shield of Michigan. Her mother, Sherry, was assistant attorney general under Frank Kelley. Gretchen received a BA in Communications and JD from Michigan State University. She was elected to the Michigan state senate in 2006 and was elected into the House of Representatives from 2000 to 2006. Whitmer was unanimously chosen as the Senate Democratic Leader on Nov. 5, 2010, making her the first woman to lead a party caucus. Whitmer was selected as the Ingham Country Prosecutor after Stuart Dunnings III.
Policy Points
-Supported Planned Parenthood
-Advocated for equal pay for equal work
-Supported same-sex marriage
-Wanted to apply affirmative action to hiring and colleges
-Voted no on medical marijuana
-More funding for teachers, school buildings and Head Start
-Promoted universal voting access
-Background checks and safety locks for gun purchasing
-Expand Medicare and Obamacare
-Invest $1.6 billion in state highways and bridge infrastructure
-Invest $227 million to ensure safe water sources
-Implement net neutrality
-Repeal the Retirement Tax
What the Opposition May Say
-Blue Cross has given Whitmer more money than any other candidate
-Many Republican candidates ask where the money for all these promised programs will come from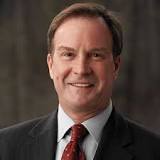 Bill Schuette—Republican
General Information
Schuette was born in Midland, Michigan and is a graduate of Georgetown University's School of Foreign Service. He also studied at the University of Aberdeen in Aberdeen, Scotland, and received a law degree from the University of San Francisco School of Law. Schuette led a private investigation of the Flint Water Crisis to determine if any government officials had violated any laws. As Attorney General for the State of Michigan, Schuette formed a Public Integrity Unit that pushed charges against 350 government officials associated with the Flint Water Crisis. He also formed the Michigan Commission on Human Trafficking.
Policy Points
-Paycheck Agenda—cut taxes, slash auto insurance, repair roads, eliminate burdensome rules and regulations in state departments
-Educate citizens on the negative effects of opioid, open treatment centers, and provide law enforcement agencies with tools to stop drug usage
-Boost third-grade reading level in elementary schools, improve technical training and apprenticeship programs in high schools
What the Opposition May Say
-Gives government positions to political supporters
-Schuette is part of the group of Lansing politicians that led to failing public school teachers, bad roads, and dirty water
State Senator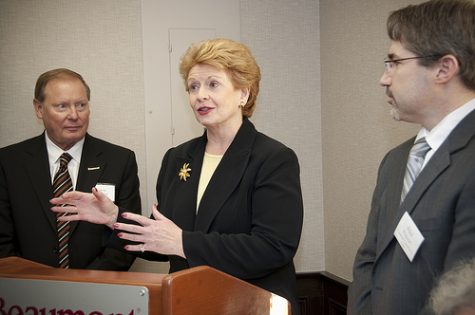 Photo courtesy of Debbie Stabenow
Debbie Stabenow—Democrat
General Information
Stabenow was born April 29, 1950, in Gladwin, Mich. She is the senior senator from Michigan. She was first elected to the Senate in 2000 and was Michigan's first female senator. Stabenow received a BA from Michigan State University and a Masters in social work from Michigan State as well. She has served on the Ingham County Board of Commissioners, in the Michigan House of Representatives, ran for governor in 1994 and has been in the Senate since 2000 unchallenged. She is only the second person from Michigan that has served in both houses of the State Legislature and Congress.
Policy Points
-Supports reducing teen pregnancy by education and contraceptives
-Supports abortion
-Voted yes on providing money for economic recovery packages
-Supports gay marriage and gay adoption
-Voted no on prohibiting medical marijuana
-Wants to protect the Great Lakes and oceans
What the Opposition May Say
-Stabenow is a career politician, so opponents wonder if she has lost touch with everyday people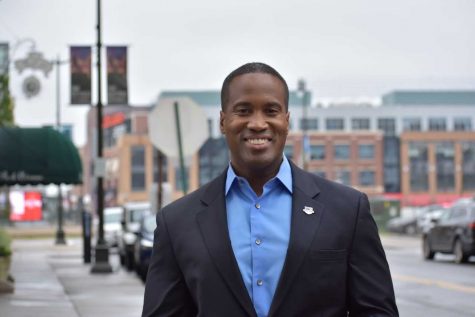 Photo courtesy of John James
John James—Republican
General Information
James describes himself as "a husband, father, combat veteran and businessman." John graduated from West Point in 2004 and became an aviation officer. He served in Operation Iraqi Freedom and earned a Combat Action Badge from the battle. After eight years, he was honorably discharged and came to Michigan to be a businessman. He became the president of his family's company, James Group International, and he still holds that post. He got his BA from West Point, a Master of Supply Chain Management from Penn State University and an MBA from the University of Michigan.
Policy Points
-Pro-Second Amendment
-Pro-life
-Supports Kate's Law and wants to defund sanctuary cities
-Believes local communities should help students to career ready, not Washington
-Believes in giving people a choice in their health care rather than have a public healthcare
-Believes we must do a better job preparing veterans for civilian life
What the Opposition May Say
-Still is managing family business
-Doesn't have much political experience
Congress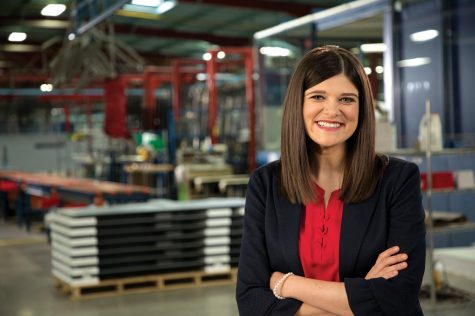 Photo courtesy of Haley Stevens
Haley Stevens—Democrat
General Information
Stevens' grew up in an entrepreneurial home in Rochester Hills, Mich. She attended Seaholm High School and earned a master's and bachelor's degree from American University in Washington, D.C. Earlier in her career, she served in The Office of Recovery for Automotive Communities and Workers and the White House Office of Manufacturing Policy. Recently, she launched the country's first online certification program for digital manufacturing, and promotes STEM education in middle and high school. She currently serves as the chief of staff on the Auto Task Force in the U.S. Treasury Department.
Policy Points
-Wants all Americans to have affordable healthcare
-Wants to ensure that women have equal rights
-Supports decriminalizing marijuana
-Wants to end the War on Drugs
-Supports common sense gun laws
-Supports giving immigrants a path to citizenship
What the Opposition May Say
-Wants to increase federal spending on social programs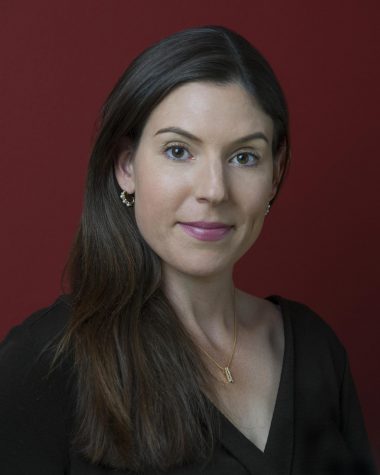 Photo courtesy of Creative Commons
Lena Epstein–Republican
General Information
Epstein is an automotive businesswoman and is the third-generation co-owner of Vesco Oil Corporation. She earned her BA in Economics (Cum Laude) from Harvard University and an MBA from the University of Michigan. She was appointed in 2012 to serve on the Michigan Child Abuse and Neglect Prevention Board by Governor Rick Snyder, she also co-chaired President Donald Trump's Michigan Presidential Campaign in 2016. She has served in the Detroit Regional Chamber of Commerce, Detroit Historical Society and Community Foundation of Southeast Michigan.
Policy Points
-Wants to lower taxes
-Wants to protect those with pre-existing conditions
-Applauded President Trump's revised trade agreement with Mexico
-Wants fewer business regulations
-Supported President Trump regarding trade policy and was vocal about not believing there was not Russian interference in the 2016 election
What the Opposition May Say
-Many prominent Jewish figures have been critical of Epstein because of her support for President Trump and the fact that many view him as having anti-semetic views