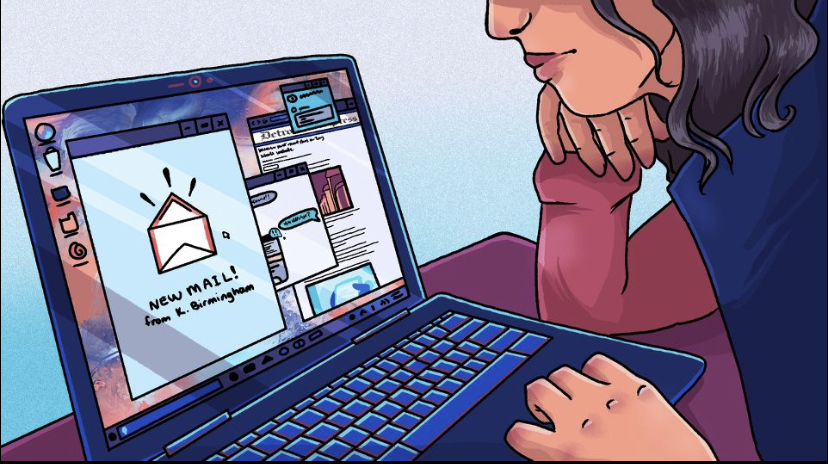 Anjali Sanil
On Monday, March 15, the Troy School District's website was hacked and replaced with racist, homophobic and other offensive comments. And while Michigan state police and other district officials are trying to get to the bottom of who has done it, we the students are left to deal with the aftermath. Although many administration members say "hate has no place here," we at The Chariot are left to wonder: Is there already a climate of racism within our district's walls?
Sadly, what happened on March 15 is not the first racist incident in our District. On March 6, 2019, Kerry Birmingham, director of Communications & Strategic Initiative of the TSD,  issued a statement after parents found  "Wonka's Golden N-Word passes" in their child's bookbags. 
"We are very proud of the environment we have built in the TSD, but we are mindful that we can always improve," the email read. "If you or your child has concerns about issues like this or anything else, please let a school administrator know immediately so we can take appropriate action."
While there was a statement — and, to many, that can be enough — other students felt that not enough has occurred afterwards. In the aftermath of Monday's incident, it's clear to see that there are some students in our District that find offensive content humorous. There definitely needs to be a conversation as to why there are memes or any sort of laughing about something like racism, and why that doesn't seem to be a red flag to the students or faculty of the Troy School District. 
In a statement addressing the events of March 15, Remo Roncone, Principle of Troy High School, mentions there are jokes being spread about the offensive content of the site, but never explicitly states the administration's plan to respond. Although he signs off his message by encouraging compassion, we feel that compassion isn't enough to educate the ignorance in our district.
The statement sent to parents and faculty after the cyber-hacking read not only similar to the statement written in 2019, but it was also sent after news of the event had spread. Although the district reassures us they are collecting data through another diversity, equity, and inclusion survey, we have not necessarily been given an actual plan.
Although many students are frustrated with what feels like a lack of change since 2019, we at the Chariot hope the district will create more concrete plans for the future that ensure events such as March 15, and the reactions following, don't happen again.