Class of 2021 Persistence
Troy High staff and students reflect on the difficulties COVID-19 has brought the class of 2021during their senior year
The Class of 2021 has undoubtedly had an unconventional senior year.
The outbreak of the COVID-19 global pandemic in March of 2020 made headlines around the world, and even now affects the daily life of Troy High families"
But what about the Class of 2021? How will they celebrate their senior year and final days before adulthood? 
 Many seniors feel they are left behind in the shadows of the Class of 2020, according to senior Olivia Benbow.
"I don't think that the Class of 21 has gotten the [same] support and recognition as the Class of 20, " Benbow said. "Everyone was supporting the Class of 2020 and doing all these things for them and I guess they forgot that that Class of 2021 existed."
There are lots of events that happen during senior year that many students look forward to, such as  prom, graduation, water wars, and homecoming.
Even though COVID-19 restrictions have changed the way that these events will take place, senior advisors Susan Fortuna and Emily Zedan believe they have found a way to make many events posible. 
"Other than not having Homecoming week activities and having the Gimmees and Honors Convocations be virtual, we have not let covid interrupt our activities," the advisers  said in a joint email.  "The Gimmees and Honors Convocation programs are able to be viewed and shared again and again by family and friends both near and far away, unlike before when they were done in person so perhaps this has been one upside to changing things due to the pandemic."
During this pandemic many have had to create their new "normal." For the Class of 2021, the new "normal" may not be the traditional senior year, but it has demonstrated the  persistence and determination of the Class of 2021 to shine through the constant adversity. 
As graduation approaches on Saturday, June 5, and seniors look back on their four years at Troy High, many begin to hear some final goodbyes from people that have shaped their career here. 
In a letter sent to senior parents, Principle Remo Roncone has a message for the seniors. 
"The 2020-2021 academic year is ending for all," Roncone said. "This means graduation is on the horizon for our Class of 2021 seniors. It has been an honor to serve as principal here at Troy High School with so many talented young adults and a great four years replete with amazing accomplishments and wonderful memories."
About the Contributors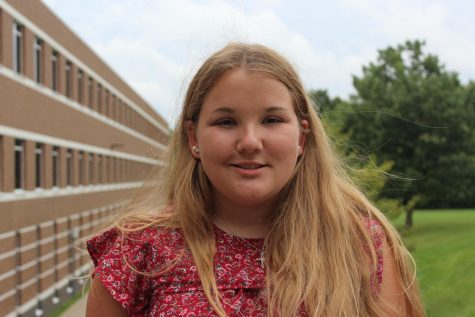 Lola Pinneo, Source Editor
Lola Pinneo a senior, is happy to start her third year at the chariot. Last year she was the source editor and this year she is excited to be the business editor. She has multiple MIPA awards including first place audio interview in 2021, honorable mention pro-con opinion columns 2021 and honorable mention editorial opinion page or spread 2020. In the past, some of her favorite stories to write were the "Asynchronous push", "Online versus in school learning" and "Fact or fiction your opinion". In her free time she enjoys spending time with friends and her pets. She hopes to create and publish stories this year that have a true impact on the Troy High community.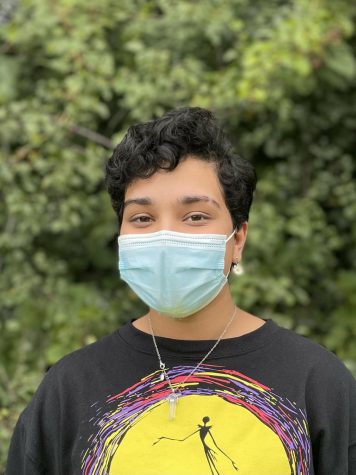 Anjali Sanil, Staff Reporter
Anjali Sanil, junior, is the graphics editor for The Chariot. During their first year in newspaper as a sophomore, they developed a passion for working on the newspaper staff and writing about important and relevant topics. They decided to take on the graphics editor role this year because of their interest in art and after receiving a MIPA award for their graphics. In their free time, Anjali enjoys working on art projects in various mediums, as well as playing guitar and spending time with their friends and girlfriend.