A New Direction
Entrepreneurship Club adapts to a new advisor as they begin their 2017-18 run
Hang on for a minute...we're trying to find some more stories you might like.
Entrepreneurship Club is facing an adjustment in its fifth year with the advisory role shifting from Business teacher Elena Wollborg to English teacher Virginia Riolo. A leadership shift would present a challenge to some clubs, the members here have worked around it. The Entrepreneurship Club members look to the future with hope and determination.
"We have really good leaders," junior Meghana Keeta said. "I don't think it will set us behind too much."
The club gives those looking to get into the field a chance to learn and compete in long or short term events. Applying the skills learned through both the club and corresponding classes, such as Marketing and Business & Personal Law, the students involved can become national contenders.
"Right now we have this MIT Launch we're working for that goes for the whole year," Keeta said, "but there's also smaller competitions like the Walsh College."
The MIT Launch program is a different competition than most. Rather than competing against other students, club members compete against the marketplace, attempting to create a successful startup company. Walsh College hosts a different contest, called Make It Better, it calls upon high school students to redesign existing products/services to better local communities.
Entrepreneurship Club combines book learning with real training giving members a different way to help them succeed in future careers. A competitive environment allows students develop their business ability through actual experiences.

About the Writer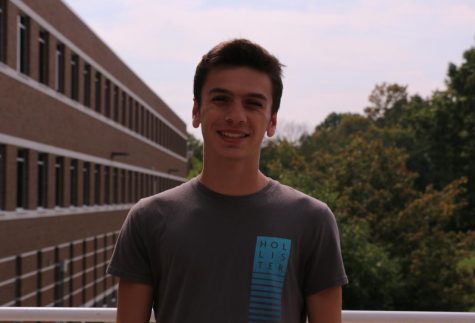 Cole Mertz, Source Editor
Cole Mertz, senior, is a second year staff writer. He's an avid hockey player on the Troy United JV team. The Incredible True Story is better than everybody. Interest in writing and photography.