Hollywood Producer Fired for Sexual Assault
Hang on for a minute...we're trying to find some more stories you might like.
Harvey Weinstein is a movie producer and owner of The Weinstein Company. He's had a hand in over 328 movies including "Gangs of New York," and "Tulip Fever." Weinstein's alleged sexual misconduct has been going on since the mid-1980s, and more than 80 accusers have come forward. Weinstein could face up to 25 years in prison if found guilty. His accusers include Angelina Jolie, Gwyneth Paltrow and Cara Delevingne. Jolie and Paltrow came out with an article in the New York Times saying, "This way of treating women ends now."
With Weinstein opening the floodgates, many others in the entertainment world have been accused of sexual assault in 2017. Junior Olivia Tu says she is outraged after hearing of the allegations.
"I was absolutely shocked at hearing what Weinstein did," Tu said, "I think it's disgusting and absolutely insane and horrible what he does to women, and I don't think it should be accepted or OK for women to be abused like that."
Senior Mack Ambach, whose name has been changed for privacy, is a victim of rape herself who emphasized her thoughts on what should be done in the future.
"In most cases, men get in their own heads that women are just here for them and the men can do whatever they want," Ambach said. "Victims step forward and they aren't believed. We need to start taking rape more seriously than we do."
Weinstein has settled a few cases, but more women are coming forward and accusing him of sexual assault and harassment. In response, he replied, "I appreciate the way I've behaved with colleagues in the past has caused a lot of pain, and I sincerely apologize for it."

About the Writer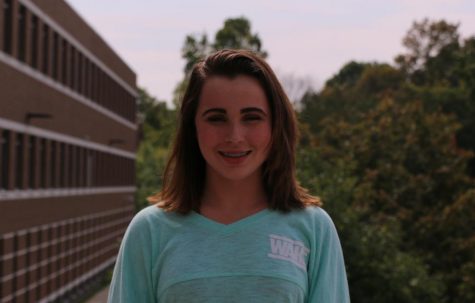 Olivia Perron, Business, Feature Editor, Graphics Team
Olivia Perron, junior,  joined the staff last year. She follows her heart to write and become a journalist for a news channel when she's older.  She loves photography and nature.