Students Create Club for Political Discussion
Juniors Zain Hameed and Peyton Young establish a forum for students to express political beliefs following the aftermath of the presidential election.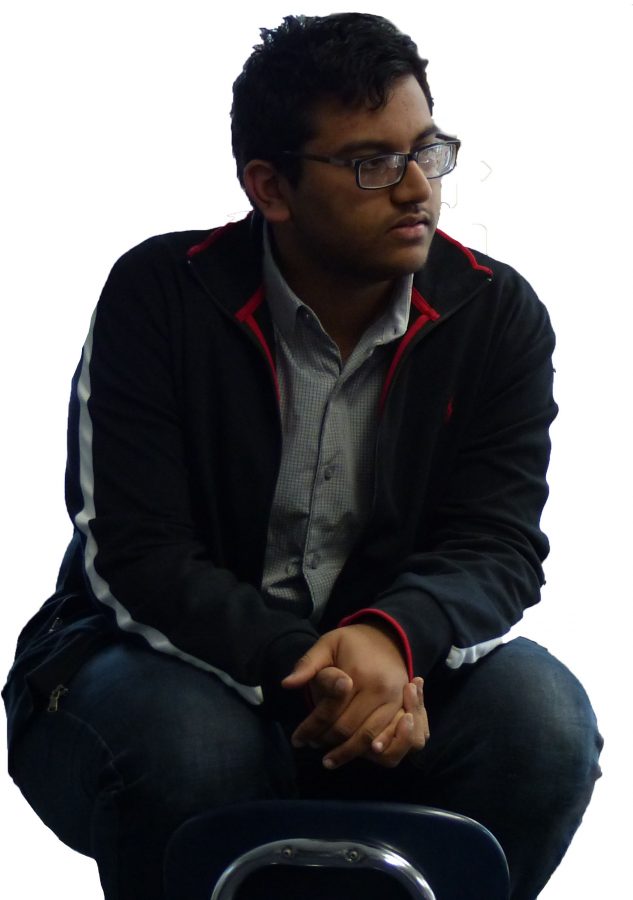 When juniors Zain Hameed and Peyton Young realized that there needed to be room for discussion among students to share political opinions without feeling judged or attacked for their beliefs, they created the Political Awareness Club.
"There were a lot of people talking amongst themselves about the same topics but coming to the same conclusions that they had at the beginning of the discussion," Hameed said. "There wasn't any diversity in the thought processes. I made the club as a platform to allow students of different political ideologies to come together and know what the other person is thinking about, a place where ideas can mingle, can develop, can have a future together."
After discussing politics in their AP Economics class, Hameed and Young had the idea of starting a club that did just that.
"We were talking about politics one day and Zain was like, 'We should start a club. Other schools have a Political Awareness Club and Troy High has lacked one for a while now,'" Young said. "I started distributing stuff, we set up an email list and then from there it evolved into what it is now."
Before every meeting, students vote on what they want to discuss for the upcoming meeting. To alert those who plan on attending, Young and Hameed send out a newsletter briefly stating what the meeting will be about. At the meeting, everyone is able to discuss their thoughts and opinions on the topic. Meetings are currently held in room 238 right after school, usually on Wednesdays.
Hameed and Young said they are wary of covering very controversial topics early on. Their goal is to ease into these debatable subjects that many people struggle to discuss and agree upon.
"We are going to be taking it easy," Hameed said. "We are going to be talking about more neutral topics, like voter turnout. We are going to have those discussions, but maybe a little later in the year or later in the progression of the club, when we have that routine of how to discuss it."
Hameed and Young say they wanted to foster bipartisan dialogue. During the recent election cycle, most political discourse played out on social media sites like Twitter and Facebook.
The number of hate crimes in the U.S. has been rising in the last few years. According to the FBI, anti-Muslim hate crimes have jumped up by 65 percent in the last year. In addition to the increase of anti-Muslim hate crimes, there was also in increase in anti-African American hate crimes by 8 percent. Also, anti-Jewish hate crimes went up 9 percent and anti-LGBT hate crimes increased by 5 percent in 2015. Some members of minority groups are worried by President-elect Trump's rhetoric.
"It doesn't make me feel good that people think that just because Trump was elected they could run wild and do and say whatever they want," sophomore Lydia Durham said. "We have to stand up for [minorities] if they won't stand up for themselves."
In turn, many Trump supporters feel they are viewed in a negative light and unfairly associated with ideas they do not share.
"I've been called racist at least three times and not in a joking way," sophomore Joey Ricketts said. "It's not fair to put down a whole group of people just because they support a Republican."
Many protest movements have begun in response. The safety pin campaign is a movement that sparked after the election results surfaced. Its purpose is to call awareness to the acts of aggression toward minority groups and symbolize the idea that no one is alone. This trend is growing in big cities; many of those who wear the safety pin attached to clothing, bags and purses. Some teachers have hung small posters of safety pins outside of their classrooms.
"To me, the safety pin reflects my desire to create a climate where every kid who is here feels like they have a place," English teacher Erin Fischer-Ballew said.
Political Awareness Club is in the process of dedicating a meeting to further exploration.
"We definitely will explore these. We haven't really had time to lay out that groundwork yet, but we do want people to talk about this because both sides have a legitimate concern that shouldn't be discounted or ignored," Young said. "At the end of the day, your concerns matter; we want to hear what you think."
About the Writer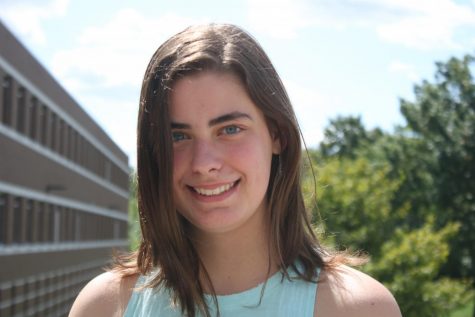 Kaitlyn Piggott, Print Editor-in-Chief
Kaitlyn Piggott, senior, joined The Chariot when she was a freshman as a staff writer and has since climbed the ranks from sports editor, copy editor to now print editor-in-chief. Through The Chariot, she uses her passion of writing to bring a voice to the school and shed light on topics close to her heart. When she is not tirelessly editing stories or working on spreads, she can be found writing her many dystopian novels, reading every John Hart book there is and watching way too much "Supernatural" with her brother.