She's the First Raises Money for Girls' Education Abroad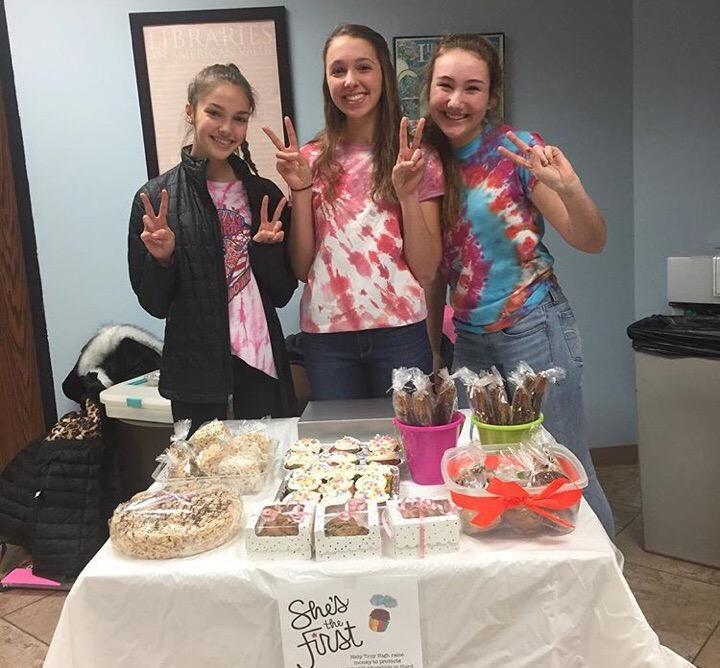 A YouTube video published in November 2009 and a post on Facebook turned into 2,216 scholarships that has helped young women in 11 countries in Africa, Asia and Latin America. The video talks about the girls' lives and how important their education is to them. In certain countries, once girls get past a certain age, public schooling is no longer supplied, and the education they were provided isn't enough to bring them above the poverty line. Tammy Tibbetts uploaded the video and published the Facebook post while Christen Brandt put the idea into motion. That was the origin of She's the First.
The new school club supports the organization and its goal.
"It is to promote education for women in underdeveloped nations," club member junior Elise Xia said.
She's the First raises money for the charity through fundraisers like bake sales. As their first fundraiser, the club made tie-dye cupcakes and sold them at the Troy Public Library during finals week. During the school year they discuss ideas for additional fundraisers.
"We are thinking about doing a can drive in the spring and fundraisers around the school," club president junior Katie Ferriby said.
English teacher Megan Foster supervises the club.
"I want to help girls and women in other countries realize their power and intentions, and the path toward that is education," Foster said. "Any way to become involved in helping women around the world is a calling to which I'll always answer."
The club meets in room 212 after school.
"We are very open to new members because we want to get as many people involved as possible," Xia said.
During meetings members discuss the details of upcoming fundraisers. They plan when and where future fundraisers will take place.
"We either watch a presentation on what the girls are going through or one of their stories," Ferriby said. "Then we talk about the fundraisers we could hold and how we could organize them."
The club provides many different opportunities for students. Club members raise money to help supply the girls' tuition, as well as funding empowerment programs and boarding where available.
"People will join the clubs here just to put them on their college application, but this is actually making a difference for these girls," said Ferriby. "It makes me feel like I'm actually doing something with my life."
About the Contributor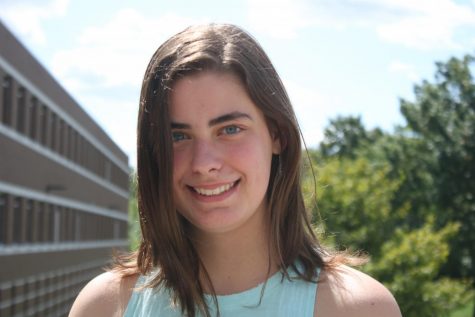 Kaitlyn Piggott, Print Editor-in-Chief
Kaitlyn Piggott, senior, joined The Chariot when she was a freshman as a staff writer and has since climbed the ranks from sports editor, copy editor to now print editor-in-chief. Through The Chariot, she uses her passion of writing to bring a voice to the school and shed light on topics close to her heart. When she is not tirelessly editing stories or working on spreads, she can be found writing her many dystopian novels, reading every John Hart book there is and watching way too much "Supernatural" with her brother.