Documentary to be Filmed on Campus
Hang on for a minute...we're trying to find some more stories you might like.
The first person to come to America in sophomore Sunny Lee's family was her father.
"He went to university here for a year, but the government said that my father couldn't stay in America," Lee said. "So then me and my mom came to America, and she went to university for English. She had to work very hard to keep the visa. When I first came here I was nervous. It was hard to get used to the American lifestyle."
These stories are common in Troy, and senior Ricky Young, senior Tiffany Nogoy and sophomore Marvin Jiang are trying to draw attention to them.
"This documentary is called 'Our Stories, Our Voices,' and it's about first-generation immigrants from, in particular, Asia," Young said. "We're trying to make this documentary to bridge that gap between people."
The Council of Asian-Pacific Americans is an organization whose goal is to unite Asian Pacific Americans and the community at large through culture, education and community service. Along with the Multi-Ethnic Student Association at the University of Michigan, CAPA received a $25,000 grant from the Michigan Humanities Council to make this documentary. Filmmakers hope to highlight how different generations adapted their native cultures to American society. Young is a chairperson and board member at CAPA. Additionally, he has gotten other students involved with the organization.
"I want to support him and get this club and group more solidified at this school," Nogoy said.
On Feb. 23, CAPA will hold a dialogue at Troy High. Students and parents will be asked about their experiences emigrating from Asia and coming to the U.S. Footage from this session will be used in the documentary.
"This documentary is about their transition and how the cultures adapt and mix and change," Jiang said. "It's also really interesting because immigrants have lost so much culture. A documentary like this brings us back to our roots."
Filming for "Our Stories, Our Voices" began in May 2016, and Young said he hopes that it helps relieve some racial tension caused by the recent election. The Southern Poverty Law Center counted 867 cases of harassment or intimidation in the 10 days after the Nov. 9 election. Anti-immigrant sentiments were the most pervasive, with 280 counts listed.
"For me the most important thing in understanding people's differences is to learn about the other side and to really understand people, see what it's like for other people," Young said. "When you look at someone face-value, you can't always tell the things that they believe in."
According to the latest census figures, Troy has the second highest percentage of foreign-born residents in the state at 27.7 percent. Of the school's study body, 33.7 percent are of Asian descent.
"Not too many people talk about these things and there are a lot of pent up feelings," Young said. "Those are the things we really wanted to really explore and see."

About the Writers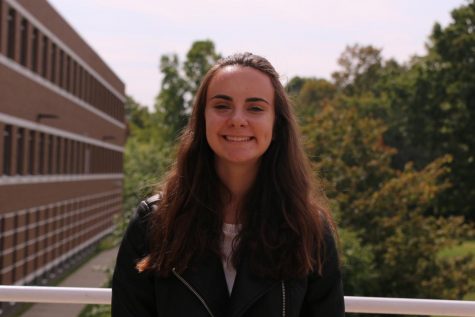 Annie Smuts, Editor-in-Chief
Annie Smuts, senior, is co-editor-in-chief and excited for her third year on staff. At the MIPA Summer Workshop 2018, Annie won the overall Edge-cellence Award for Taking Your Newspaper to the Edge, and at the NSPA/JEA Fall Conference, she won a Superior in News Editing. In her free time, Annie likes to hang out with friends, cook, write and run.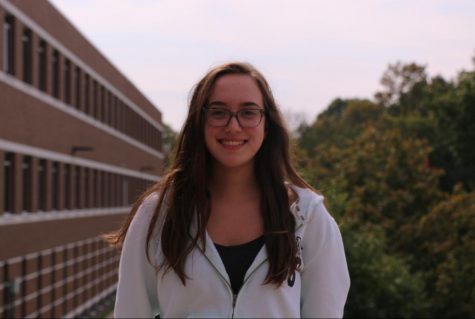 Tracy Cabej, Design Editor
Tracy Cabej, senior, is in her third year on staff. 
One of Tracy's many passions is writing, and she has won three awards from MIPA. Tracy loves that her writing is published and out there for her classmates to see, and she is ambitious and hopes to one day have a bigger audience. She wants to write a book in her life and is working at that goal everyday. 
Tracy hopes that her writing touches people and is very excited for the upcoming school year.