Students Attend Women's March
Men and women in every state in America and on every continent in the world gather and march to protest for women's rights on Jan. 21.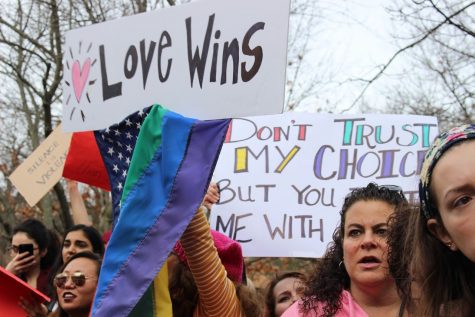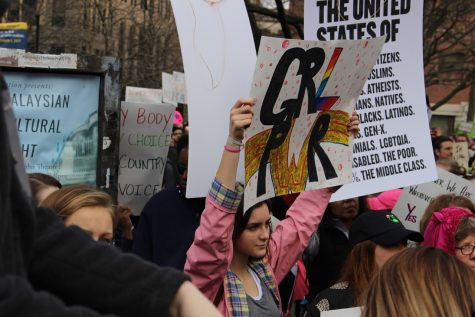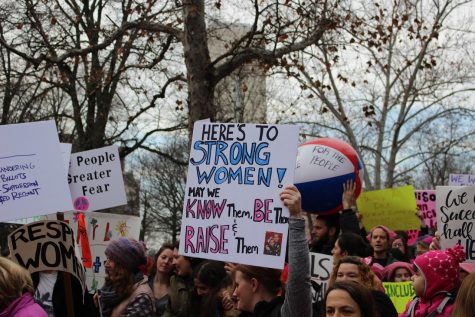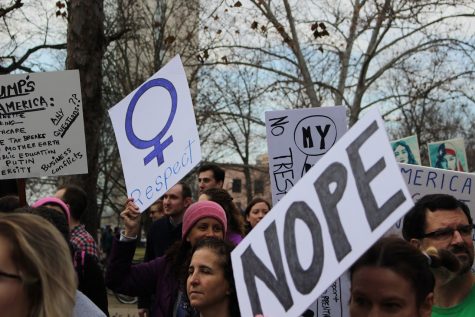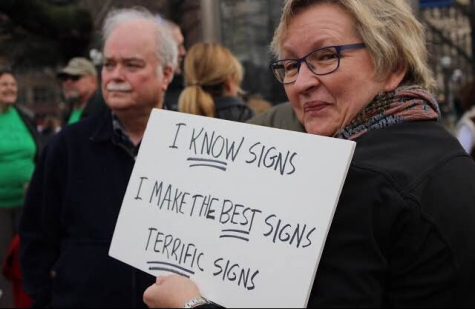 On Saturday, Jan. 21, one day after President Trump was sworn into office, more than four million people gathered in more than 600 cities across the country for the Women's March, according to data collected by Erica Chenoweth at the University of Denver and Jeremy Pressman at the University of Connecticut.
Signs with messages were held up and chants were called out. The official platform of the Women's March, released in advance of the event, stated that the objective of the demonstrations was bringing attention to violence toward women, reproductive rights, LGBT rights, worker's rights, civil rights, disability rights, immigrant rights and environmental justice. Many students attended various sister marches around Michigan and in other states.
Sophomores Olivia Simone and Olivia Tu went to the Women's March at Wayne State University in Detroit together.
"I thought it was a really cool experience, but I was also thinking, 'Why are we still protesting something that should have been changed a long time ago?'" Simone said.
She held up a sign with the phrase "Women's Rights are Human Rights." She said she hopes that the protests all around America will make an impression on the new president.
"I felt very empowered. It was really cool to be with many people that cared about the same thing as me," she said.
Tu's sign read "Get Your Laws Off My Body."
"In this day and age, bodies are such an important part of ourselves," she said. "We need to make sure we're being respected, especially women."
Tu said she came back from the march feeling a sense of unity.
"Going away from it, I felt
amazing and I felt like I could do anything. It doesn't matter that I'm a woman because we all should have equal opportunities," Tu said.
According to the Detroit News, thousands of protesters attended the demonstration.
Freshman Francesca McBride went to the Women's March in Cleveland, Ohio. After finishing her volleyball tournament in the Cleveland Convention Center, she saw marchers outside and decided to join in with her mom.
"I wanted to go because I've never been in a march or a protest before," she said. "I've been really taking an interest in being a part of certain things like that because I have certain opinions. I like to stand up for what I believe in."
Cleveland.com reported that 15,000 people gathered throughout the city to march from 10 a.m. to 1 p.m.
"I want equality for different races, genders and ethnic groups. We still have separation between that," McBride said.
Protests continued with the March for Life on Jan. 27, a pro-life demonstration held on the anniversary of Roe v. Wade.