Band and Orchestra to Perform in NYC
The students in the band and orchestra programs will take separate trips to New York City to play concerts at Lincoln Center and Carnegie Hall.
Hang on for a minute...we're trying to find some more stories you might like.
Every year the bands and orchestra take a group trip and have previously gone to places like Disney World and Nashville, Tennessee. This year, the band and orchestra will go to New York City.
"I'm really excited for New York because I love big cities," senior Symphony Orchestra violinist Allison Feng said. "I've wanted NYC as my senior year orchestra trip since freshman year. My friend Shreya and I have been obsessed with NYC for years, and it's so cool that we actually get to go together."
While in New York, the groups have a list of activities planned for the trip, including attending a Broadway show and sightseeing.
"It'll probably be places like the Statue of Liberty and the Empire State Building," Feng said.
They will attend the current run of "Aladdin" on Broadway.
"I think we are going to see 'Aladdin,'" junior Symphonic Band percussionist Karthik Ganapathy said. "I am very excited."
While on the trip, band will be performing at Lincoln Center, home of the Metropolitan Opera, New York City Ballet, the New York Philharmonic Orchestra and other performing arts productions. The band, under the direction of Brian Nutting, will perform on March 24, for which they have been rehearsing since the beginning of the year.
"I am excited to play at Lincoln Center," Ganapathy said. "I primarily play mallets, and I will be a featured soloist in the New York concert. Normally it is just our parents watching us, and over there it will be great to play in front of a packed audience that hasn't heard us. That is an experience not many high school bands get to have. It is always exhilarating to play a part of such a prestigious group that plays the highest caliber of music. Taking our class, our energy and talent to New York seems nothing short of fitting."
While the band plays at the Lincoln Center, orchestra will perform at Carnegie Hall, which houses three different performance halls within it. Carnegie Hall was previously home to New York Philharmonic Orchestra and American Academy of Dramatic Arts. It is now a venue where world-renowned musicians and productions perform. The orchestra, under the direction of Bryan Kolk, will play on March 20 at the Symphonic Series For Bands and Orchestras event.
"I am excited and nervous to play at Carnegie Hall," senior Symphony Orchestra violist Andrew Li said. "It's just a great venue, and I can't wait to see how we sound. I think my first reaction will be to the size of Carnegie Hall. I spent a lot of time in my closet practicing, so the size change will be refreshing."
Though the performances will be the main event, several members of both band and orchestra said they are excited about the trip to New York itself.
"I think my favorite part will be just being in such a big and busy city, since it's definitely a change from the suburbs," Feng said. "I love the atmosphere and convenience of New York and hope that we'll get time to walk around and explore by ourselves. We also get to miss three days of school."
For several seniors going on the trip, they are excited about spending time with their friends and enjoying their last trip with the school.
"I'm less excited about New York and more excited about spending time with my friends," Li said. "I've found that these places are only fun because I spend it with others. My favorite part of the whole trip will be remembering the whole trip as my last orchestra memory of Troy High. No matter how good or bad the trip is, I'll have something to remember."
The trip had been planned for several months.
"This is something that everyone looks forward to from the beginning of the year," Ganapathy said. "The band trip always just brings people together. It's a lot of time that you spend around people and playing music. Who doesn't love making music? It really is such a great experience that I get to go to New York during my four years of high school and I am really looking forward to it."

About the Writer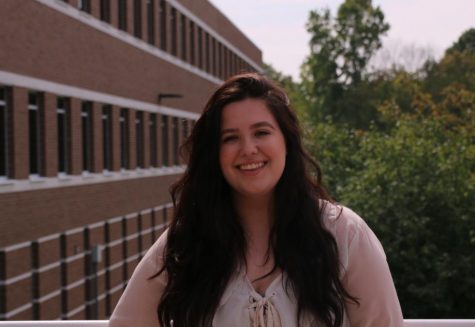 Bianca Bucholtz, Editor-In-Chief
Bianca Bucholtz, senior, along with being Editor-In-Chief is also Vice-President of the Troy Theatre Ensemble and a member of the Acapella choir. She joined newspaper as a freshman and is a proud member of the founding staff of The Chariot. Her biggest passion in life is telling stories and is inspired by the impact a single story can have. She loves getting to know students and learning what they are passionate about. She hopes to be either a journalist or a filmmaker to inspire people to grow and change through the power of storytelling.

She also loves annoying her friends by singing show-tunes, obsessing over superheroes and Harry Potter and her love for her Italian heritage. She enjoys both the color and singer Pink and making people uncomfortable by proving them wrong!