My Friend in the Phone
Columnist Annie Smuts and cartoonist Jack Stromberg consider the difficulty of maintaining long distance friendships.
Hang on for a minute...we're trying to find some more stories you might like.
I live in two different worlds: one in my pocket and another offscreen. No, I don't have a Tumblr fan page or write Harry Potter fanfiction or play video games until my eyes sting and ears ring. I'm a former expatriate, one that has lived outside their native country; my friends live in Troy and Bangkok.
When I found out we were moving to Thailand, I was in the passenger seat of my mom's Ford Edge. Spirit Club had just finished, and I was ready to go home. There was no buildup, just one question: "Annie, how would you feel about moving?" Asking where to didn't even cross my mind. I was ready for a new adventure.
I'm not going to lie and say that I loved every second of my new life. I struggled with relating to my classmates from countries I didn't recognize. I was scared of the unlawfulness of expressing my opinion about the political unrest half an hour away. I was insecure about my classmates' appearances compared to my own. However, through these hardships, I met a tall, bright-eyed girl named Claire. We used to talk about being authors in the cafeteria and complain about our teachers in humanities class. On weekends, I could count on her knocking on my door asking if I wanted to come to the pool.
As soon as I was comfortable, cardboard boxes and a moving truck arrived again. My belongings were put on the back of a steamship set for my first home. Claire assured me that we would keep in touch, but would we? Everyone says that and they very rarely follow through.
"Say goodbye to your home," my dad whispered when we were flying over the city on our last Thai Airways flight.
"Goodbye," I gulped as I shut the window shade.
That was two years ago.
Claire and I have both moved on with our lives: she's moving to Germany in a month and I've stopped writing stories. She had a falling out with our friend group. We don't Skype nearly as much as we promised each other, but she is still one of the main constants in my life. While Tracy and I are in the hallway talking about going up north for the weekend, Claire's sending me pictures of her family at the Sydney Opera House.
Whenever I pull out my phone, for an instant, I'm back in her kitchen listening to Hozier and eating brownie batter, but then she goes back in my pocket.

About the Contributors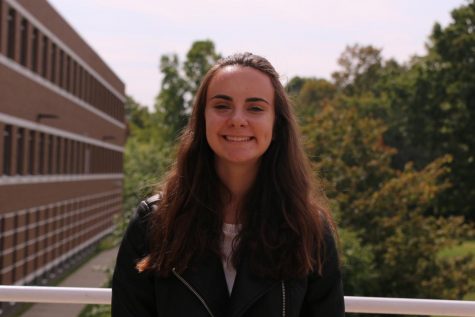 Annie Smuts, Editor-in-Chief
Annie Smuts, senior, is co-editor-in-chief and excited for her third year on staff. At the MIPA Summer Workshop 2018, Annie won the overall Edge-cellence Award for Taking Your Newspaper to the Edge, and at the NSPA/JEA Fall Conference, she won a Superior in News Editing. In her free time, Annie likes to hang out with friends, cook, write and run.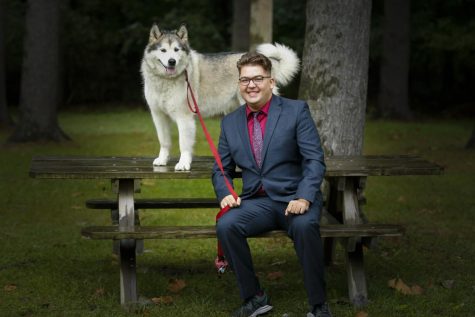 Jack Stromberg, Graphics Team, Photography Editor
Jack Stromberg, senior, is photo editor. This is his third year on The Chariot staff. He is involved in football, wrestling, and club rugby. He enjoys art, photography, videography, as well as nature, wildlife, and the outdoors. In his free time, he volunteers at I Heart Dogs Rescue and Animal Haven.