Mid-Autumn and Mooncakes
Chinese club celebrated the Mid-Autumn festival on October 20 with their own mooncake event.
Hang on for a minute...we're trying to find some more stories you might like.
Chinese Club celebrated the Mid-Autumn Festival this past week with their own
mooncake event. The Mid-Autumn Festival is regularly celebrated on the fifteenth day of the eighth month in the traditional East Asian lunar calendar; this year that day fell on Oct. 4. Traditionally, the festival is celebrated with small, handheld rice cakes called mooncakes.
The cakes traditionally encase sweet fillings such as red bean paste and lotus seed paste in a simple dough made from flour, golden syrup, alkaline water, and vegetable oil. From there, the cakes are baked in an oven at 180 degrees Celsius for 10 minutes.
Aside from food meetings, the Chinese Club hosts meetings to celebrate other Chinese traditions.
"It definitely has helped me learn the culture, I'm taking Chinese as my language, it's definitely been fascinating." says Junior Mikayla Anderson. Anderson regularly visits the Chinese club

About the Contributor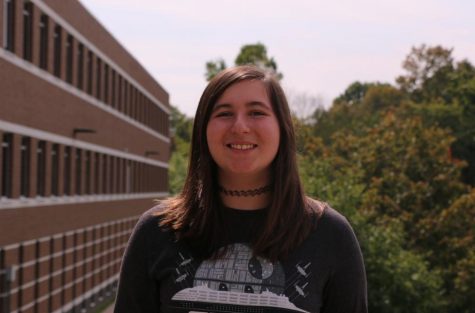 Kendyl Gatzemeyer, Staffer
Kendyl Gatzemeyer, junior, is Entertainment Editor during her second year on staff. In addition, she is co-president of Troy High's GSA club. A couple of her interests include metal/grunge, horror movies and watching Netflix.