Background of Breen
The Breen Track Club makes record-breaking number of runners for the year; the historic display of this man is located in the commons.
Hang on for a minute...we're trying to find some more stories you might like.
Broken records and state titles are found at Breen Track Club. In 2009, math teacher and former cross country coach Eric Prowse, track and field coach, Matt Richardson, and Jim and Shelly Green, whose kids ran for Troy several years ago, established Breen. In its first year, the club consisted of about 20 participants, most of whom were Troy High students. Today, 15 different high schools, and 200 student athletes are represented in the club, setting a new record.
The meetings are held weekly at Ultimate Soccer Arena and draw runners from as far as Oxford. Runners have to condition themselves based on their specific high school coach's recommendations.
"Daily exercises depend on what you are doing," Prowse said. "We have sprinters, mid-distance, distance, field events; everything you will find in outdoor track."
Some runners compete for Breen in order to stay in shape for outdoor track and cross country seasons.
"I think of indoor track as preseason training," junior Lauren Fulcher said. "It builds you up for outdoor track. Last year, I worked with the sprinters and hurdlers. Most of our practices were sprinting workouts, such as 200 meter repeats and hurdles. I'm hoping to build my endurance this year because I will be working with the mid-distance group."
Breen comes with history centered around a man with a passion. The club is named for him because he was never an Olympic athlete; he's not a name that would stand out. All he had was a passion.
"Breen is named after William J. Breen," Prowse said. "William ran for Redford High School and moved to Troy as an adult, and upon retirement, he was a spectator at a lot of the Troy High events. He would be around venues such as practices and meets. As a kid, he used to run track and had a passion for the sport. We named the club after him because the club is for someone with a passion for the sport like he had."

About the Writer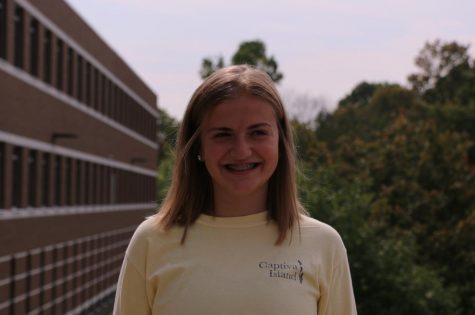 Vivienne Francois, Staffer
Vivienne Francois, sophomore, is a returning staffer. Vivienne is involved in cross country and student government. Vivienne loves to work with the special...