An Overdue Conversation
A conversation on sexual assault and harassment is needed in high schools.
Hang on for a minute...we're trying to find some more stories you might like.
The issue of sexual assault is not new: it has lingered throughout history with the exploitation of millions of men and women. When the Harvey Weinstein allegations came forward, we knew this topic was not only newsworthy but also needed to be talked about within our own community. While searching for sources, we found more victims than expected who were willing to share their stories. Due to the way sexual assault has typically been viewed in the past, some of our sources chose to remain anonymous for their own safety.
Historically, when a victim chooses to come forward, they are often blamed, ridiculed or labeled as liars. Many of the men and women who have accused those in the film industry of assault risked losing their credibility and future within the industry because the abuser is often in a position of power. As a publication, we want to give people the platform to share their stories and hope it will change the way sexual assault is treated.
Sexual assault is a gendered and racial issue that has developed throughout American history. It was not unusual for female slaves to be raped by their owners. If a pregnancy resulted, their owners often decided their fates, abortion or bearing a child into slavery. In the 1800s, J. Marion Sims–now considered the father of modern gynecology–performed dangerous reproductive surgeries on his female slaves without anesthetics because he believed black women could not feel pain. This inhumane research was then used to provide reproductive health care for white women.
Though #MeToo was publicized by Alyssa Milano, a white woman, the movement originated more than a decade prior to Milano's tweet. In 1996, Tarana Burke was working as a youth director when a young girl who had been sexually assaulted approached her asking for help. Burke described her feelings when talking with the girl in an interview with the New York Times.
"I didn't have a response or a way to help her at that moment, and I couldn't even say 'me too,'" Burke said.
Ten years later, Burke created Just Be Inc., a non-profit organization that provides services to victims of sexual harassment. As a black woman, she wanted to help other young women of color who were victims of sexual harassment, so she started her own movement called "Me Too" to let victims know that they are not alone.
Sexual assault is not limited to one group, it happens to all races, sexualities, people with disabilities, men, women and many others. The Faith Trust Institute reported that sexual violence is at times used to harass or terrorize persons or groups who experience racism, sexism, homophobia, etc.
There is never an excuse for sexual assault, harassment or violence. Perpetrators may think that it's acceptable because they have cultivated power from wealth, status, ego or subtle encouragement from societal norms like that of "boys will be boys," but this is indefensible. Sexual assault must not be tolerated.

About the Contributors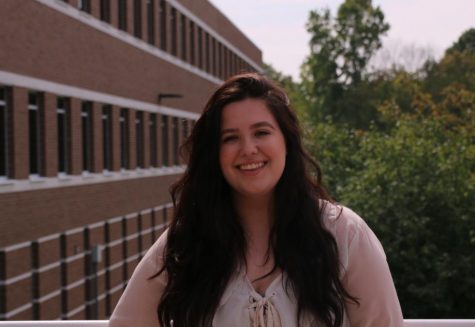 Bianca Bucholtz, Editor-In-Chief
Bianca Bucholtz, senior, along with being Editor-In-Chief is also Vice-President of the Troy Theatre Ensemble and a member of the Acapella choir. She joined newspaper as a freshman and is a proud member of the founding staff of The Chariot. Her biggest passion in life is telling stories and is inspired by the impact a single story can have. She loves getting to know students and learning what they are passionate about. She hopes to be either a journalist or a filmmaker to inspire people to grow and change through the power of storytelling.

She also loves annoying her friends by singing show-tunes, obsessing over superheroes and Harry Potter and her love for her Italian heritage. She enjoys both the color and singer Pink and making people uncomfortable by proving them wrong!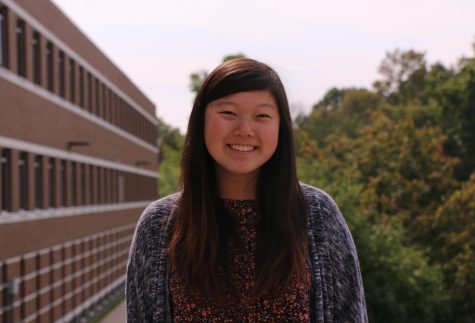 Natalie Suh, Design Editor
Natalie Suh, senior, was on staff last year as a section editor and is going on her second as the Design Editor. She loves her dog Bambi although many criticize her for being too small. She brings her with her everywhere, including deadlines. Her interests include taking pictures of her dog, women's rights, napping and sea animals. She also occasionally fancies marching band.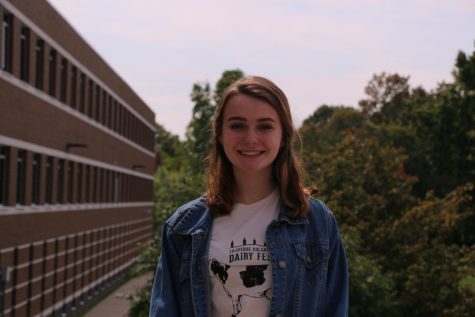 Sarah Funk, Business and Graphics Editor
Sarah Funk, senior, is a 17 year old who acts as business and graphics editor for the Chariot. Sarah is often mistaken for Pam Beesly from "The Office." She is addicted to shopping, loves to sew, has never been stung by a bee, is terrified of trampolines and owns three pairs of pink sneakers. In her free time she enjoys fighting with her sister who is part of the Troy High yearbook staff, watching Vines on youtube, or facetiming her boyfriend who is in the Marine Corps.  Sarah's friends mean the world to her as she doesn't have her driver's license and they constantly chauffeur her around. Sarah loves music, stand-up comedy and the color grey. She recommends the Glass Animals to anyone reading this.