Brotherly Love
Sophomore Jack Blamy's brothers are an important part of his life, making many memories with him.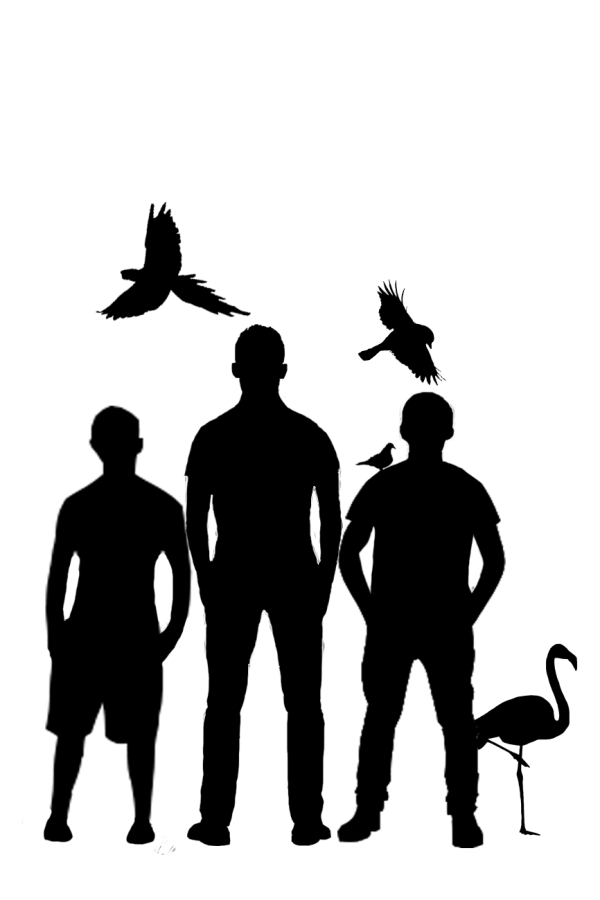 Strolling through the zoo on a summer day, the flamingos and lions and kangaroos roam freely in their enclosure. Sophomore Jack Blamy's younger brother loves watching the birds soaring inside the enclosure and the penguins swimming through their habitat, diving off the ledge into the water below. The zoo is one of his favorite places to visit. Blamy's younger brother is 11 years old. He loves animals, the outdoors and socializing. One day, a pigeon eating in the middle of the road was about to get hit by a car. Blamy's younger brother darted out into the road to rescue it, so Blamy had to chase after him. The pigeon was saved and the brothers managed to get out of the road before nearly getting hit by a car.
"He's sweet and he loves people," Blamy said. "[He's] gentle, loving and genuinely a happy kid."
Blamy also has an older brother who enjoys watching TV, playing on his iPad and spending time outside playing catch. A few years ago, they both came inside and found themselves stuck in a room with two fighting dogs. His older brother's first thought was to hide in a big dog cage, which is what they did. Crammed together in a cage, the two were smiling and laughing until their dad came and broke up the dogfight.
During the summer a few years back, Blamy jokingly pushed his older brother into the ocean. In doing so, he initiated an all-out water fight. Memories like this, Blamy says, are the times he will always remember.
"[My older brother] can be easily angered but is learning how to control it," Blamy said. "He is very outgoing, funny, vocal, caring and enjoys going to take walks at the park."
"
"I want them to be seen like every other human being is seen." "
— sophomore Jack Blamy
Many of Blamy's friends describe him as compassionate. "He is a great guy and cares a lot about people," sophomore James Kashat said. "He treats people with respect and he has a great personality."
Blamy is said to put everyone else before himself and is described to truly care about his friends.
"His personality really stands out," sophomore William England said. "It is one of those personalities you really cannot find unless someone is really close to you."
Blamy is following his dream of becoming an actor and isn't letting anything stop him. According to many, his love for sports and acting is great, but he says his love for his family trumps all.
Blamy's home life may not be as simple as others. His older and younger brothers are on the spectrum, but to him, they are just like everyone else.
"I want them to be seen like every other human being is seen." Blamy said.