Tips for College Searches
Seniors give tips on looking for colleges to apply to.
Hang on for a minute...we're trying to find some more stories you might like.
With the semester's end approaching, the search for colleges to apply to has begun for many underclassmen. While there are always the common choices that are close to home, such as the University of Michigan or Michigan State University, plenty of other options exist. To help find schools that might best suit you, keep the following in mind:
Location – One of the most important things you'll come to realize about a college is where it's located. How far away it is from home, how close it is to an airport and local points of interest are all concerns that should be taken into account. "Definitely look for just something you're comfortable with," senior Siyoni Parker said. "Maybe in-state or around family and friends."

Extracurriculars – Most of time spent at college isn't in the classroom. There's going to be plenty of free time, so finding something to do with your time can be just as important as the classes you take. "I did marching band here and I liked the fact that Kent State has [that] and a squirrel watching club," senior Tessa Kaminski said.

Diversity of Programs – When you decide what college to go to, you may not have an idea of what you want to major in. While you're in school, you may decide to change your major. In these cases, the academic programs that the school offers in addition to the main one you're interested in are of extreme importance. If you realize what you signed up for isn't what you wanted, having alternatives is beneficial. "I was thinking of double majoring in bio chem and political science," senior Lyndsey Gu said. "I still haven't completely decided. Vanderbilt has a lot of medical facilities on campus and freshmen get to shadow surgeons in their first year, but I don't know if i'd be willing to commit to all of that yet."

Chance of Getting In – "Don't apply to just any college," Kaminski said. "You want to have a reach school—one you probably won't get into but want to—one that you realistically can get into and a safety school at the bare minimum." SAT and ACT scores, GPA and extracurriculars all affect the odds of getting in. Do research beforehand to know what the college you're applying to is looking for.

Getting it done – Deadlines come faster than they appear. It's never too early to start.  "Start early," Parker said. "Even just looking, doing research and having an idea of where you want to go is important."

About the Writer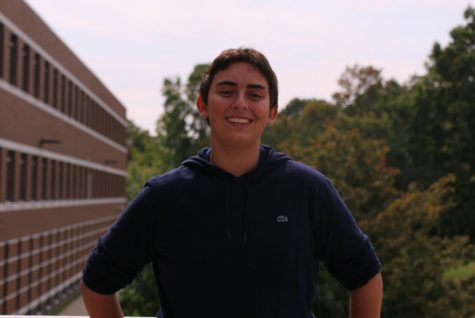 Daniel David, Staff Writer
Daniel David, senior, is a staff writer and this is his 
second year on staff. He is part of games club and loves math. He enjoys food.