Night Full of Stars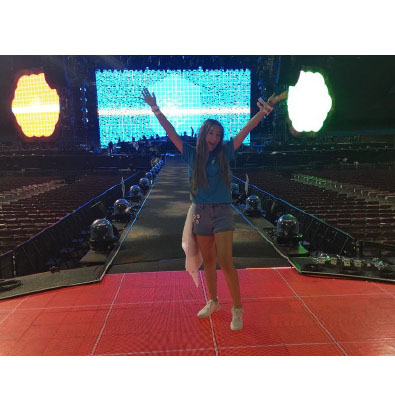 Hang on for a minute...we're trying to find some more stories you might like.
If you were to walk into sophomore Julia Considine's bedroom, you would see Coldplay posters covering her walls. She has about seven large posters and a collection of the band's vinyl records and CDs in the small corner of her room that she calls her shrine. Considine says her love of the British rock band grew over time.
"I heard their song 'Viva La Vida' on the radio and I wasn't too into them at first, but then some of their songs kept coming onto my Spotify and I started listening to them," Considine said.
After that, Julia joined the Coldplay fandom and opened up a fan account on Twitter dedicated to them. There, she met friends with whom she would share secrets and presents, and even meet up.
"You click with certain people," Considine said. "But in this case, it's different because you can't see their faces. As time goes on, you get to know them better and get their Snapchats."
Coldplay isn't the only thing they talk about. She says her online friends can be more helpful than her real friends because they have no bias toward people.
"My best friend that I made through Coldplay is from Montreal, Canada and another one of my friends is from France," Considine said.
Considine went so far as to meet up with her new friends by traveling out of state. Since Coldplay wasn't touring in Michigan, Considine decided to go to them.
"We went to Cleveland halfway through the summer," Considine said. "We realized we wanted to see them front row, so the next closest place they were touring was Toronto. We found front row seats there."
There, Considine got picked by Coldplay's video director to be in the concert's opening video. They selected people to open for each of their shows, and Considine and some of her friends were spotted and got to go backstage and be a part of the video.
"Coldplay is a part of who I am," Considine said. "Now I feel like I'm kind of a part of them."
Coldplay's music is very personal, and Considine feels whatever mood she's in, there's a song to match it. She finds their music uplifting and inspirational.
"They give really good life advice about being positive and having a good influence on other people, so that's what I try to do," Considine said.
Considine can't believe that a band has brought her so much joy.
"I think their music will always be in the back of my head reminding me how to live my life," Considine said.

About the Writer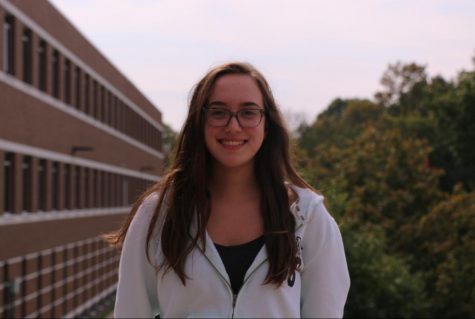 Tracy Cabej, Design Editor
Tracy Cabej, senior, is in her third year on staff. 
One of Tracy's many passions is writing, and she has won three awards from MIPA. Tracy loves that her writing is published and out there for her classmates to see, and she is ambitious and hopes to one day have a bigger audience. She wants to write a book in her life and is working at that goal everyday. 
Tracy hopes that her writing touches people and is very excited for the upcoming school year.