Two Years After Brexit
After the original referendum vote in 2016, Brexit is entering its final stages.
Hang on for a minute...we're trying to find some more stories you might like.
Since June 2016, the United Kingdom has been discussing plans with the European Union on how to separate themselves without jeopardizing the UK's economy, also known as Brexit. Although the country has already voted to leave, there hasn't been an official separation yet. Recent questions directed to Prime Minister Theresa May during a meeting of parliament about this vote were met with a definitive answer of leaving the EU with or without a joint plan, which may become a reality.
"At this point, it wouldn't be surprising if a Brexit deal is not reached, but it is still too early to tell," senior Rowan Wallace said.
As of right now, the Conservative Party's plan has 12 major points. Some of those points include hard borders, keeping free movement through Ireland, new trade deals and sovereign defense. However, the EU opposes the current plan, known as the Chequers plan, that the UK has proposed.
"For average citizens, the only real difference will be the limiting of travel between citizens of the UK and countries of the EU and any new tariffs that get established in the Brexit deal with the European Union," Wallace said.
However, many of the UK's constituents are calling for a second referendum, or citizen vote, saying they no longer want to leave the EU. They face strong opposition from within the Conservative party, who are still pushing for an exit from EU regardless of whether they reach an agreement or not. Should March 29th, 2019 roll around and there is still no agreement with the EU and the UK, May has stated that the country will leave the EU despite having no plan.
"If I were [the UK] I wouldn't have done it," government teacher Ryan Werenka said. "It was sort of a precursor for some new legislative trends of countries turning inwards and away from globalization, but as time went on it became a lot more complicated than they had planned for it to be. There's now evidence coming out that Russia may have been involved in the referendum, so it would probably be for the best that they do a second vote."

About the Writer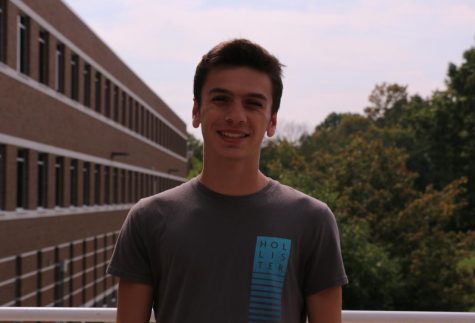 Cole Mertz, Source Editor
Cole Mertz, senior, is a second year staff writer. He's an avid hockey player on the Troy United JV team. The Incredible True Story is better than everybody. Interest in writing and photography.