Lock-down Letdown
Students have more options in a code red with implementation of ALICE.
After decades of lockdown drills, this year, the way students will be asked to react in an intruder situation will be different. A new training program, called ALICE (an acronym for alert, lockdown, inform and evacuate), will provide students and staff with a number of courses of action. Lockdown is now one of many top priorities in the situation of a code red. Principal Remo Roncone understands the degree of research ALICE conducted on intruder situations, and he believes that fruits of such research are valuable assets in terms of school security.
"[ALICE] is an enhanced way of looking at a dangerous situation [or] an intruder type situation in a school," Roncone said.
One core theme of ALICE is having many layers or methods of communication for teachers to fall back to, such as PA announcements and phones being used to provide information. Teachers will now be alerted about the intruder's location and safe exit opportunities via push notifications through an app.
Roncone recognizes the concerns regarding student safety during an evacuation while an intruder may still be in the building. He said safety is still a priority especially in terms of evacuation.
"Before you send people out, you're making sure [that it] is safe," Roncone said.
Depending on the circumstance, students will receive specific instructions from teachers, and may be instructed to barricade doors or "counter."
Over the summer while students were on break, administrative staff received training on ALICE protocol with the Troy Police Department and Safe-Ed staff. Teachers have also started to receive training, and over the course of the next few years, students will start to receive training as well. These changes, however, are not just a reaction to recent events, but a result of careful planning over multiple years by school officials.
"[The implementation of ALICE] is part of the district's commitment to safety," Roncone said.
Other districts including Lake Orion, Royal Oak, Cranbrook and Avondale align with Troy in terms of commitment to safety by also starting to use ALICE.
In addition, schools that don't officially use ALICE have implemented many elements of it. The president of Safe-Ed, Steve Brandimore, supports schools customizing the system to better meet their specific needs.
"That's the beauty of ALICE," Brandimore said. "You can kind of take it and make it your own."
It is important to Roncone that precautions be taken regardless of the current safety status of the city.
"Even though Troy is one of the safest cities in the United States, you can never let down your guard," Roncone said.
According to Alarms.org, Marjory Stoneman Douglas High School of Parkland, despite being rated the third safest city in Florida of 2018, still fell victim to a mass shooting in February. This further emphasizes Roncone's point that one can't be too prepared.
About the Writer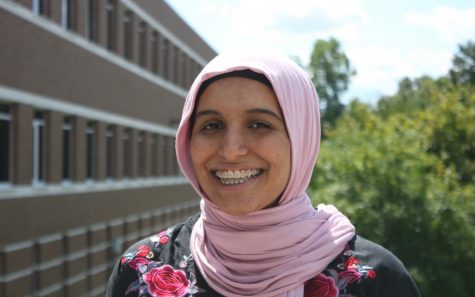 Murryum Farooqi, Body Copy Editor
Murryum Farooqi, senior, is one of two copy editors for The Chariot. Her passion for truth, justice and awareness has been fueled by meeting journalists and her interest in history. Murryum has most enjoyed reviewing local sweet tooth spots, as well as writing about national politics, societal workings and local environmental news. Her love of writing and public speaking have prompted her to challenge herself academically, as well as join various clubs that allow her to practice her speaking and presentation skills. She gets a thrill out of iced caramel lattes, is delighted to whip up a new and interesting dish when she has the time and is always up for a good shopping spree.