Controversy Sparked Over Zara's Modified Logo
Zara shoppers express their dislike for newly styled logo.
Zara shoppers beware! The letters that make out their logo—often revered as a timeless classic— and plastered on the front of every one of the fast fashion clothing company's stores may be on its way out. After a redesign, Zara recently unveiled its new logo, much to the dismay of many of their customers. Shoppers took to social media to share their contempt for the new style categorizing it as being too squished and crowded, and even going as far as comparing it to the way clothing is organized during sales. Sophomore Alina Ahmed, an avid Zara shopper also liked it better the old way.
"It has me confused," Ahmed said. "I like the old one better— in general, I like older versions better. I feel like Zara changed their logo after other brands did too, just to keep up with the bandwagon."
Again and again, various corporations continue to grace their customers with new, modernized logos, in an attempt to adapt to the always changing world, and often with the effect of disappointing customers.
About the Writer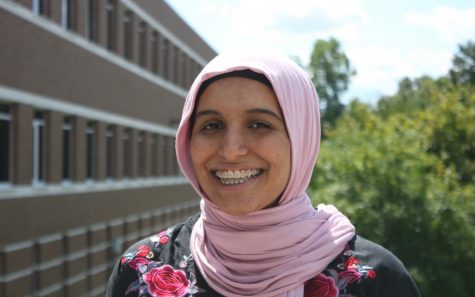 Murryum Farooqi, Body Copy Editor
Murryum Farooqi, senior, is one of two copy editors for The Chariot. Her passion for truth, justice and awareness has been fueled by meeting journalists and her interest in history. Murryum has most enjoyed reviewing local sweet tooth spots, as well as writing about national politics, societal workings and local environmental news. Her love of writing and public speaking have prompted her to challenge herself academically, as well as join various clubs that allow her to practice her speaking and presentation skills. She gets a thrill out of iced caramel lattes, is delighted to whip up a new and interesting dish when she has the time and is always up for a good shopping spree.