LGBT Rights to Not be Expanded
Michigan Speaker of the House, Lee Roberson Chatfield—a Republican representing Levering— is not expanding rights to the LGBT community because he believes it will cause reverse discrimination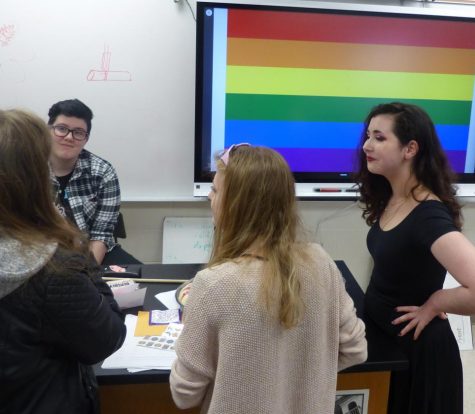 Lee Roberson Chatfield, Speaker of the Michigan House of Representatives, said he was facing pressure to expand the Elliott-Larsen Civil Rights Act to include those who are LGBT. Currently, this law prohibits Michiganders from being discriminated against in employment, housing, education or access to public accommodations regardless of their religion, race, color, national origin, age, sex, height, weight, familial status or marital status.
Many Michiganders are trying to get Chatfield to expand this law, but he is opposed to it. He says that it likely won't be one of the bigger things to focus on during this term's legislature, arguing it may cause reverse discrimination and that the issue is not affecting people daily.
"I'm never going to endorse a law or allow a bill to come for a vote that I believe infringes on someone's ability to exercise their sincerely held religious beliefs," Chatfield said during an interview on the show "Off the Record."
Many believe religious people wouldn't be affected by the expansion of this law.
"
I am a religious person myself, so there's no excuse to use religion to be bigoted. I've had a lot of negative experiences with people using that as an excuse. It's honestly horrible. Reverse discrimination isn't a thing."
— junior GSA leader Laila Khan
Khan has experienced hatred regarding her identity. She identifies as queer and said that when one of her teachers and some of her friends found out, they immediately started treating her differently. She has also lost friendships over it. Khan tries to forget about memories like those, though.
"I just want to be more positive about things," Khan said.
People who want the law expanded argue that the law already includes all types of people and that adding on a community wouldn't be a problem.
"If you were going to do that for race, why wouldn't you do that for that [LGBT people?]" sophomore Brent Allen said.
This issue isn't being talked about a lot and lots of students haven't heard anything about it, despite the fact that it's affecting an entire community of people. There are still things that can be done to spread awareness, though.
"Spread awareness about it to people who will listen," senior GSA leader Anna Jeffreys said. "We have to get the attention of the people who can vote and help get them to the understanding that it is something that we need."
If Michiganders make a bigger deal out of this, Chatfield may look into it. If they don't, some believe, LGBT Michiganders could continue to be discriminated against.
Leave a Comment