Off To A Striking Start
With baseball season starting, the team reflects on the season and their hopes for the future
Spring has finally arrived, which not only means hopefully leaving the winter weather behind but also means that baseball season is in full gear. Although the season just started a couple of weeks before spring break, the team has played five games already and have come out with four wins and one loss. Winning regular season games is not all the team hopes for though, as the team is hoping to win some playoff games as well.
"Playoffs [is something] I'm really looking forward to this season," junior Corey Victor said. "We're trying to get better as a team and a whole so we can make it to regionals."
The team has a lot of time before playoff games start at the end of the season. The guys were not only looking forward to playoffs, but many of them were also looking forward to being back on the team.
"The team comradery is my favorite thing for sure about playing baseball," Victor said. "I [was looking forward to] being back with the guys."
Junior Ben Benson has some different ideas than Victor as to what he was looking forward to going into this season.
"I'm looking forward to the team-building as a whole throughout the season," Benson said.
What Benson and Victor do have in common though is thinking about playoffs early into the season. Playoffs seem to be on the mind of quite a few players on the team as not only Victor shared his excitement about them, but Benson as well.
"I'm also excited to see if we keep winning our games, how far we'll go and how we'll do in playoffs, hopefully, we make it to regionals."
As the slogan goes; "winning isn't everything" and winning games and doing well in playoffs isn't the only reason Benson is playing the sport. His love for his team seems to outweigh everything else.
"The sport is fun and I love it but my favorite thing about baseball is the teammates, the bond you make with them throughout the season," Benson said.
About the Contributor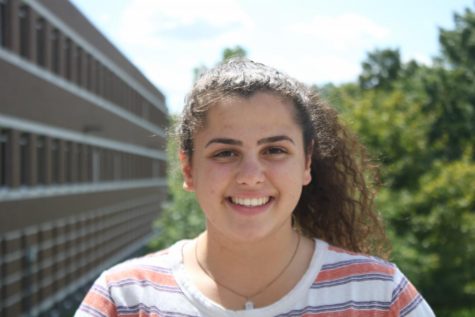 Meriam Meram, Body Copy Editor

Meriam Meram, senior, is one of two Copy Editors for The Chariot. This is her second year with The Chariot where she was a Staff Writer last year. She has always loved writing and English but never thought about trying journalism until last year when some friends convinced her to join the staff. She is extremely excited to take on her new editorial role this year. She loves to bake, play soccer, listen to music and watch Netflix. In her spare time, you can find her writing, hanging out with friends, or playing her ukulele.