Michigan Vape Ban Goes Into Effect
Michigan governor Gretchen Whitmer outlaws the sale of flavored e-cigarettes.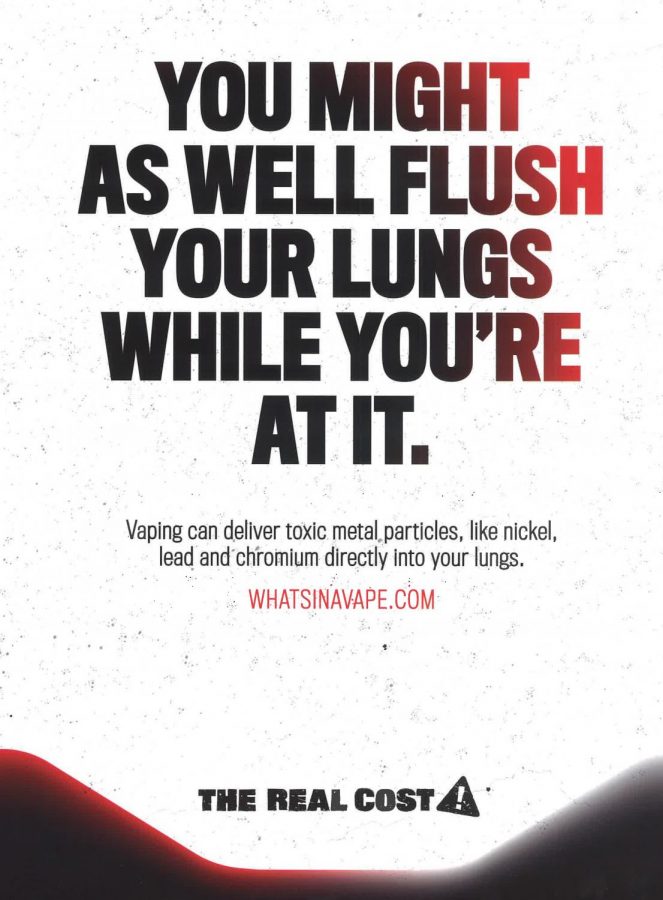 On Wednesday Oct. 2, Michigan governor Gretchen Whitmer's emergency mandate to outlaw the sale of flavored e-cigarettes throughout the entire state went into effect. Although the sale and use of flavored e-cigarettes has always been illegal for minors, this new ban will also make it illegal for those over eighteen. Whitmer has become the first governor in the United States to enforce such a ban. Many parents and teachers of Troy agree with Whitmer's decision.
Math teacher Margaret Slankster, for example, has always had negative opinions about vaping and strongly agrees with Whitmer's ban.
"I think the ban is a good thing," Slankster said. "If [e-cigarettes] become flavorless, then people will only use them if they have a nicotine addiction and not just for enjoyment. It will help prevent many people from starting to use e-cigarettes."
Although flavored e-cigarettes are now illegal, Slankster isn't sure how much it will really affect those who are already users.
"People will always try to find a way to get it," Slankster said. "But if there are some hurdles, then it may prevent some people from smoking it."
In a joint statement given to The Chariot, health teachers Lisa Danhoff and Lindsay Noble address how this ban will affect teens who use e-cigarettes.
"It's a step in the right direction to curb this epidemic," they said. "All we can do is continue to educate our youth with the info we have."
According to the National Institutes of Health (NIH), in a survey of about 44,000 high schoolers done in 2018, around 37% of 12th graders reported using e-cigarettes or Juul products. Another study done by the NIH reported that 66% of teens who vape, smoke flavored e-cigs.
Danhoff and Noble believe that other states will eventually adopt similar, if not the same, bans due to health issues that can arise from vaping. On Monday, Sept. 16, Governor Andrew M. Cuomo of New York stated his plan to enact an identical mandate.
"We don't really know the health consequences of these devices," Cuomo said.
Along with banning the use and sale of flavored e-cigarettes, vaping has also become a ticketed crime for minors in the state of Michigan if caught doing it in school. This new law went into effect in the beginning of September and is unrelated to the flavored e-cigarette ban. Slankster generally agrees with this new enforcement.
"I do feel as though it's a double whammy because you're getting suspended and getting a ticket," Slankster said. "But it's still illegal, the punishment does fit the crime."
Ultimately, Danoff and Noble are hopeful that the ban will have a positive outcome.
"[This ban] has our youth in it's best interest," they said. "It's a step in the right direction to protect [their] health."
About the Writer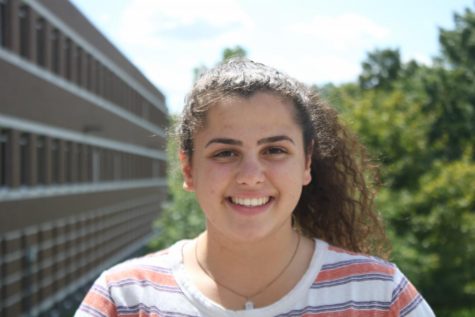 Meriam Meram, Body Copy Editor

Meriam Meram, senior, is one of two Copy Editors for The Chariot. This is her second year with The Chariot where she was a Staff Writer last year. She has always loved writing and English but never thought about trying journalism until last year when some friends convinced her to join the staff. She is extremely excited to take on her new editorial role this year. She loves to bake, play soccer, listen to music and watch Netflix. In her spare time, you can find her writing, hanging out with friends, or playing her ukulele.