I Don't Wanna Go, Mr. Stark
A discrepancy between Sony Pictures and Marvel Studios left Spider-Man's fate uncertain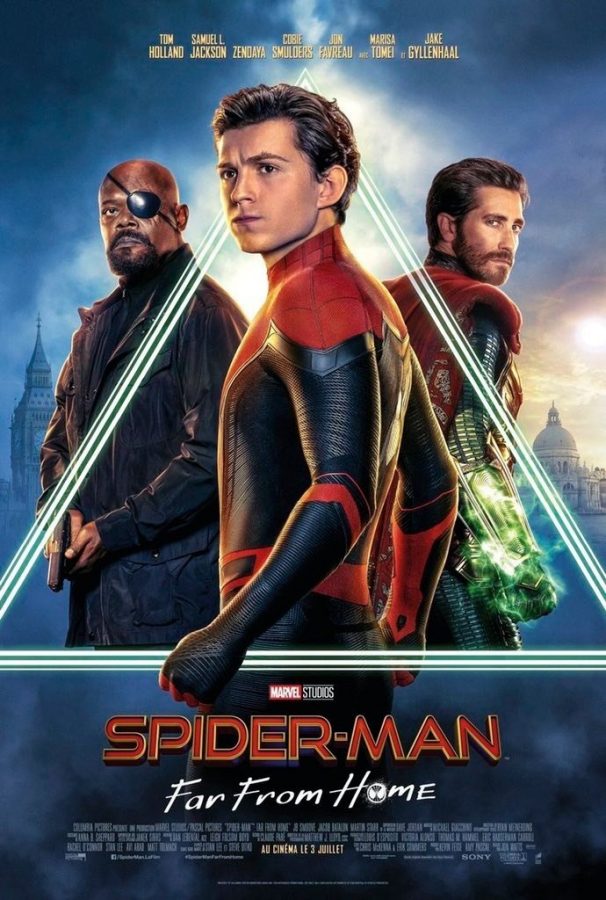 Meriam Meram and Andy DeGrand, Copy Editor and Staff Writer

On Aug. 20, 2019, Sony Pictures announced their split with Disney, which effectively pulled Tom Holland's Spider-Man out of the Marvel Cinematic Universe (MCU) since Disney is Marvel's parent company. Sony Pictures and Marvel Studios first announced an official deal between the two in February of 2015. This deal not only rebooted Spider-Man to bring him into the MCU, but allow him to be in "Captain America: Civil War" and other future MCU movies such as "Avengers: Infinity War" and "Avengers: Endgame". The deal had been in effect for four years until Sony announced the split in late August, causing backlash and unhappiness from fans.
Senior Natalia Amador was one of the fans who was especially upset about the split.
"How is the story supposed to continue?" Amador said. "Spider-Man's storyline is going to be so messed up because they won't be able to use any of the other characters from the MCU. They'll basically have to start over."
Junior Katherine Ni was also very disappointed by the surprise split.
"I think the entire situation is kind of dumb," Ni said. "The split was really unnecessary and honestly could have been avoided."
The split came about from a money discrepancy between the two companies. Disney wanted an even fifty-fifty stake with Sony for the profits of the Spider-Man movies but Sony wouldn't budge, insisting on keeping their original deal with a higher cut of the profits. Due to the disagreement, the president of Marvel Studios, Kevin Feige, effectively pulled out of the deal.
Once it was revealed that the two companies split due to a money-related issue, this angered fans, like Amador, even more.
"Both companies are going to end up losing money in the end," Amador said. "Everyone prefers Spider-Man in the MCU and won't see his movies with just Sony."
Sony Pictures and Marvel Studios seemingly heard their fans' cries because on Sept. 27, over a month after the split was announced, the two companies finally came to an agreement. Spider-Man would not be pulled out of the MCU; instead, Spider-Man would get one more solo movie with the MCU aimed for a release date of July 16, 2021.
Many fans were relieved by this announcement.
"I'm happy that the companies got back together, it's great news," Ni said. "But what's going to happen in the future? That kind of tension doesn't go away easily and I feel like this situation might happen again if the two companies can't work out something more permanent."