The Start of Girls Hockey
Troy High introduces its first official girls hockey team, Troy United girl's hockey, with math teacher Joe Moceri as the coach
Since Troy High's establishment in 1950 and the creation of the Troy United hockey team in 2015, there has never been an opportunity for a female hockey player. Two years ago, Math Teacher Joe Moceri brought up the idea of starting a Troy United girls' hockey team. The 2018-2019 school year was full of planning and strategizing on how to get the team rolling. As of May 14, 2019, the Troy United girls' hockey team was approved by the Michigan Metro Girls High School Hockey League.
Mr. Moceri has a lot of motivation for getting this team started. He has worked really hard for the past two years to gather a roster of players, find ice time and help teach new players the ropes of the game. He hopes to provide girls with greater opportunities than just experiencing hockey as a team sport.
"It gives them a chance to play in the future and earn scholarships," Mr. Moceri said. "It gives them a chance to learn more about themselves, to push themselves to do more and better things, to push themselves beyond their limits."
Despite all the setbacks that the team has faced, Mr. Moceri continued to push for the team's formation.
"Last year I coached at Sacred Heart and to see that a school with 150 girls in the building could come up with a hockey team, I'm certain that a school with 2,000 students and at least a thousand girls can come up with a hockey team,'' he said.
Not only does he push for all female students, but for his daughter, freshman Megan Moceri as well, who currently plays for a travel team. She has been playing hockey for the last four years.
"I'm excited because it is a new experience and I'm going to meet a lot of new people," Moceri said.
Although there is a season full of games scheduled, nothing is set in stone without a roster on file. Mr. Moceri has high hopes for the team and big plans for the future.
"I want a team of girls who work hard together, who play together, girls who have fun, girls to represent Troy High School and give a great impression to other schools that our girls are fantastic," Mr. Moceri said.
About the Contributors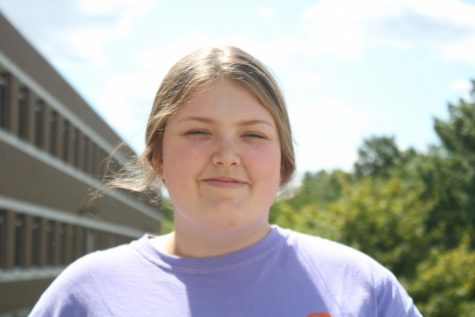 Chloe Collins, Digital Content Editor
Chloe Collins, senior, is the first digital content editor for The Chariot. She has always loved digital and audio media but has never thought to pursue it until now. She loves to watch YouTube, listen to music and go to concerts. In her spare time, you can find her behind the counter at the local Starbucks.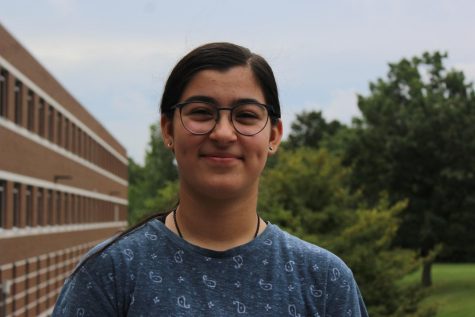 Manny Al-Nsour, Web Editor
Manny Al-Nsour, senior, is starting her second year writing for The Chariot as Web Editor. This year, she is excited to explore the different facets of journalism, especially working with the website and producing podcasts. In her free time, she enjoys admiring her animals, hanging out with her friends, and going on long drives. When she is not writing or doing schoolwork, she can often be found practicing hockey or lacrosse, fishing, or binge-watching shows on Netflix.