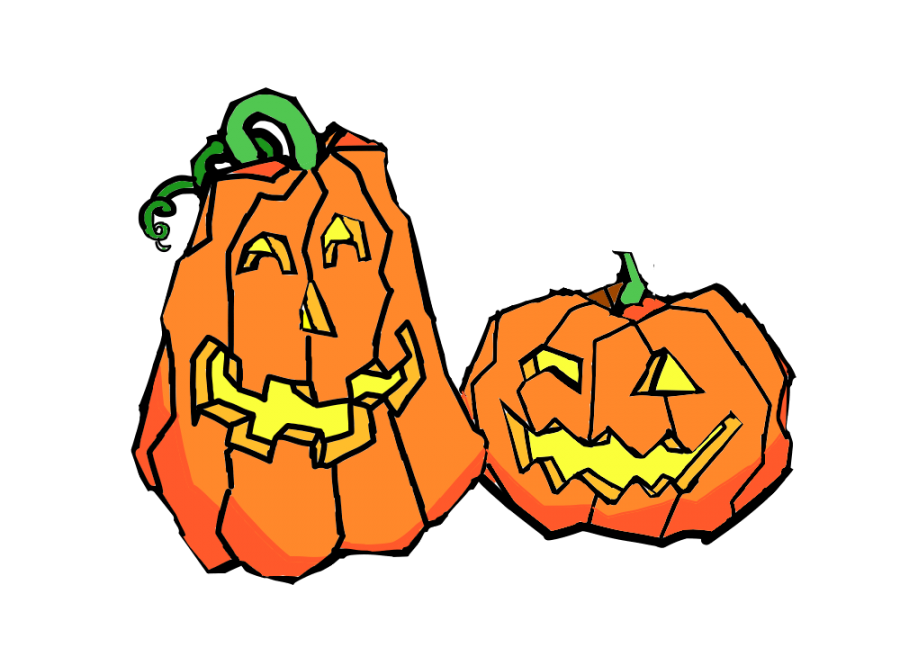 "Do You Like Scary Movies?"
"Don't you blame the movies. Movies don't create psychos. Movies make psychos more creative!" Headline and subheadline courtesy of "Scream" movie franchise
October 29, 2019
As it reaches the time of year where the leaves change and people carve pumpkins, Disney Channel and other networks such as SYFY start to air all of their Halloween movies. Movies are a large part of not just US culture, but culture all over the world. On average, an approximate 850 box office movies are released a year in the US alone. That's not including the solo movie projects that might never be seen on the big screen. Wide release is usually saved for the larger budget movies. Movies in film festivals such as the Tribeca Film Festival is where this occurs more often than not. Many people may think horror movies are a big part of the US Halloween scene and the way children and young adults react to the holiday.
"Halloween is a weird celebration of the scary side of life, and horror movies do just that," senior Sam Kneale said. "Halloween would not be what it is without horror films for that reason."
Some of the more memorable Halloween movies that many high schoolers recall are "Twitches," "Mostly Ghostly" and the "Halloweentown" series.
"These movies etch into our minds the feeling of unease and elation," senior Sara Rose Williams said.
These movies are some of the Disney Channel and their affiliates' most-played movies durring the Halloween season. Other movies include the cult classic "Hocus Pocus" and "The Nightmare Before Christmas." Some people may have forgotten why they enjoy these movies, but these are the movies that have been around for more than one generation to watch. In a lot of these movies, especially the Disney Channel Originals, there is some type of musical aspect. In"A Nightmare Before Christmas," the music is one of the more memorable parts of the movie for many viewers.
"The music guides the story and it sends chills down your back," Williams said.
"Girl vs Monster" is one of the newer Halloween movies on Disney which was released in 2012. Starring Olivia Holt from Disney XD's "Kickin It," the movie features multiple songs that may be recognized by the average student. "Invisible Sister" is the newest released in October 2015 and stars Rowan Blanchard and Paris Berelc. Since its release in 2005, "Twitches" has been aired every year, without fail, during the Halloween season. "Twitches" is a movie that can be remembered by its original plot and turning points in the action. "Twitches" is disguised as a generic movie about witches and their journey to find who they are. "Mostly Ghostly," originally a book by R.L Stine, is not quite as well known among students as "Twitches" or "Halloweentown" according to a survey taken of 45 Troy High students. Since "Mostly Ghostly" first aired, it has become a Halloween Disney Channel staple, playing multiple times in October. Since the original release in 2008, there have been two remakes of the movie. One of the remakes, which aired in 2014, starred Bella Thorne and Maddison Pettis, who also starred in the original. "Halloweentown" is the better known of the Disney Halloween movies, and it has been around for significantly longer. Released in 1998, "Halloweentown" tells the story of Marnie, a teenage witch who is just discovering her powers. As the movie series continues, the viewer follows Marnie on her journey to learning all about her new powers as a witch.
Horror movies are an entirely different story. SYFY is the channel on TV where you may be able to find the most horror movies. 2019 marks the 20th anniversary of "The Blair Witch Project," the first of its kind in the found footage category of horror movies. Although it may not be, by any means, the best horror movie of its time, the movie set a precedent on how horror movies could be made.
"Horror films highlight all the negative parts of society with the social taboos that come with that," Kneale said.
"Nightmare on Elm Street" is another horror movie that has a villain who has the potential to induce nightmares, Freddy Krueger.
Other villains that may be recognized by some people are, Jason Voorhees, Michael Meyers, Leatherface, Ghostface, Jigsaw and Hannibal Lecter.
"Michael Myers is scary because there is no reason why he does what he does. He just does it,'" Kneale said. "He is just freaky because you never know whats coming next. He is unpredictable."
Although there are plenty of movies to choose from, students are mainly familiar with the movies they grew up watching on TV. Halloween movies are not a set category of movies. It can be a comedy, romcom, romance, thriller or even an action movie. There isn't a rule saying it has to be a scary movie or a movie made by Disney.