Give Archery A Shot
The Archery enrichment program hopes to soon become recognized as official Troy United sport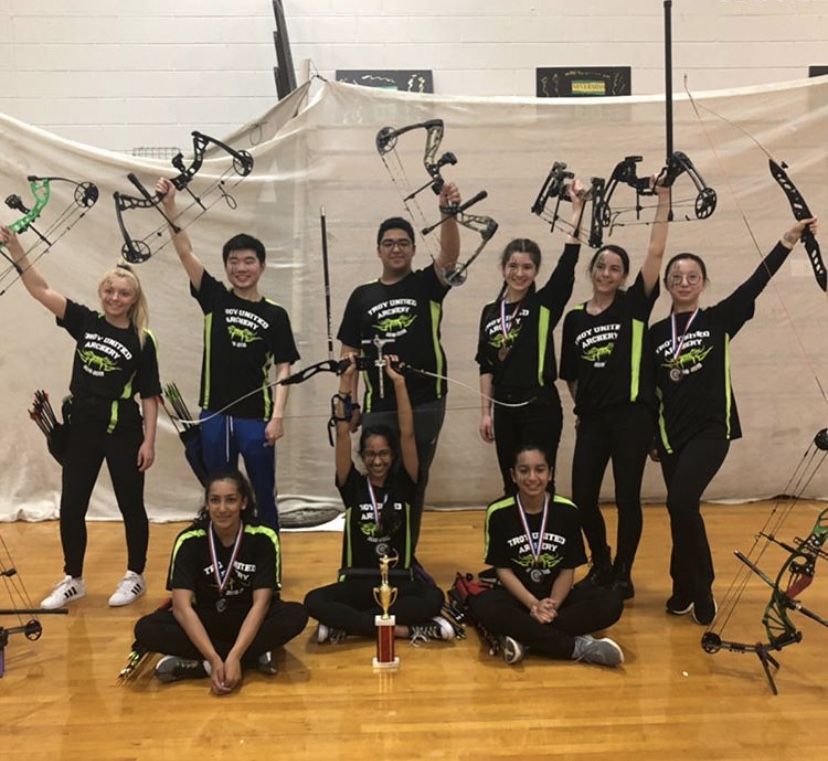 There are 26 varsity sports at Troy High School from football to swim and dive and many more. Currently, there are too many sports at the school to add another one; this is the case for archery.
Sophomore Siya Gupta expresses her enthusiasm toward the archery program.
"It's actually not even a club, technically it's an enrichment program, so it spans all three high schools," Gupta said. "But eventually, we would love for it to become a united school sport [rather] than an enrichment program."
The three schoolsinvolved in the archery program are Troy High, Athens High School and International Academy East. These are the three schools that also partake in all of the Troy United teams, such as water polo and rugby.
Another member of archery, sophomore Eric Rymkiewicz, believes people should join archery.
"Last year there was a group of six members so we all became very close friends," Rymkiewicz said. "I feel like it's a good way to create friends, and to grow close to those people. From the archery aspect, it's really fun to just shoot an arrow and to see yourself get better."
Rymkiewicz believes the archery program has come a long way. Last year, the team came first in the Elite Division at the Michigan High School Archery Association's State Competition.
"This year [archery] has become more official, where last year it was more in a beta phase. We hope to see more people come out," Rymkiewicz said.
Junior Sanjana Chimalakonda, an archery member, hopes archery becomes an official school sport and wants more people to come out and give archery a shot.
"If I could, I would make archery an official school sport so that we would have a wider reach and be able to participate in more tournaments as a team," Chimalakonda said. "Our club would love to have as many participants as possible,"
Though there are 26 varsity sports at the school, the archery team would like to make the Troy United Archery team one of the 27 varsity teams.
About the Contributors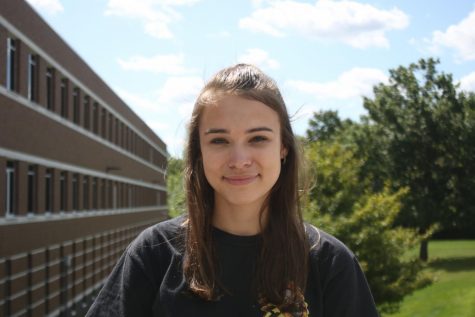 Allie Zaluski, Staff Writer
Allie Zaluski is currently a sophomore at Troy High School; this is her first year on The Chariot
Newspaper. She is excited about exploring other ways to involve writing
in different aspects of her life. Besides being on The Chariot staff, she is an equestrian and on the Troy High synchronized swimming team.