A New Addition
For the first time in Troy High history, incoming freshmen received iPads to assist in class and at home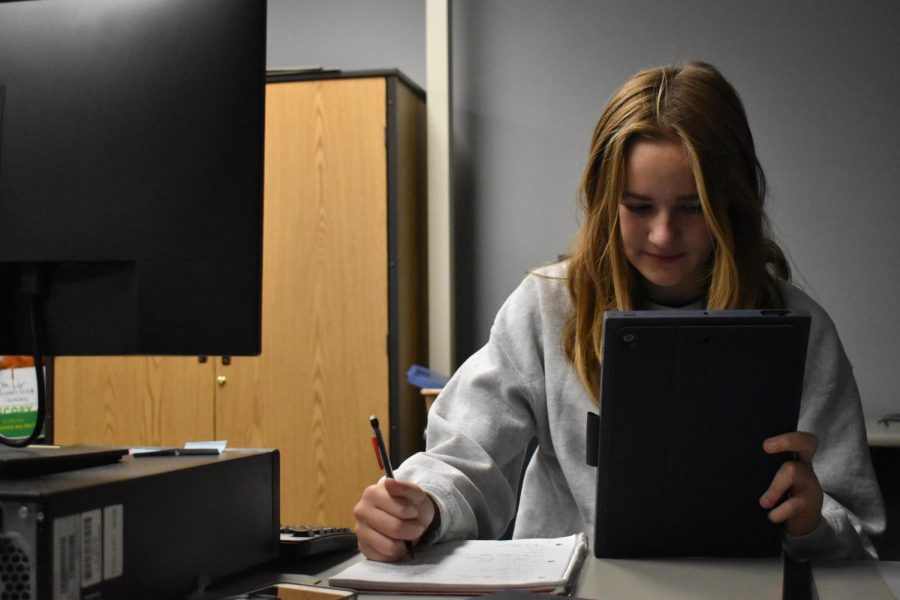 Freshmen were thrown a curveball when Troy High gave them iPads for the first time. They were the only grade who received iPads. The school provided all students and teachers of ninth grade classes, with a sixth generation iPad and blue Logitech Rugged Combo 2 protective case with an attached keyboard.

Biology Teacher Alyssa Armstrong uses the iPads to efficiently manage her classes.

"I use them for quick assignment submissions and working on assignments in class,"  Armstrong said. "I like them because I can monitor what the students are doing at all times with Apple classroom."

For freshman Sally Craig, the iPads are a blessing and a curse.

"One pro of the iPads is it makes researching for classes much easier. If I need to look something up for class or for a paper I can just grab my iPad out of my bag," Craig said. "One con is that they are heavy. My backpack is already heavy enough and the added weight of the iPad and its big case is such a burden."

Ella Koweck, a freshman, believes iPads are an unnecessary change from laptops and phones.

"[The iPads are] useful when you need to immediately search something, but we usually use our phones for that," she said. "The school restricts what we can search, so we can't have access to many sources."

Koweck, along with a large number of other students, aren't benefiting from the outcome of iPads, even though the school hoped it would help freshmen along in their education.

"We get marked up when the teachers can't read our pictures of assignments, even though they would rather have the assignment electronically," Koweck said. "We're forced to have iPads, but we have to pay for minor damages and insurance, even though we didn't ask for iPads."

Intro to Physics Teacher Jacob Augustine sees the iPads as a learning opportunity for students.

"I like their versatility and how similar their interfaces are to cellphones. It makes using them very intuitive," Augustine said. "I also like how easy it makes extending learning to outside the classroom."

While some see the positive effects of iPads, such as a new way to assist students with schoolwork, many freshmen consider the iPads an unnecessary add-on. It's uncertain whether the new technology will continue to be handed out to students or come to their end, but for now, their fate is yet to be decided.
About the Contributor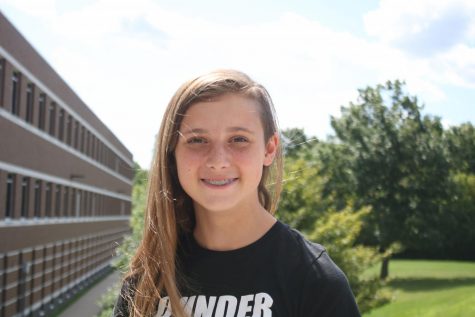 Rory Knauss, Staff Reporter
Rory Knauss, a junior, is a second year staffer. In the past, she has enjoyed seeing different points of views from Troy High students and teachers, and writing about each source to form a unified story. During her sophomore year, she wrote an article on education style of teachers at Troy High, and still remains to be her favorite story she has written so far. During her free time, she likes to fill up her sketchbook with doodles, drive around town with her friends, and teach herself new skills like skateboarding and painting.