Let The Sweetwaters Flow
Sweetwaters Coffee and Tea opens in Troy City Center.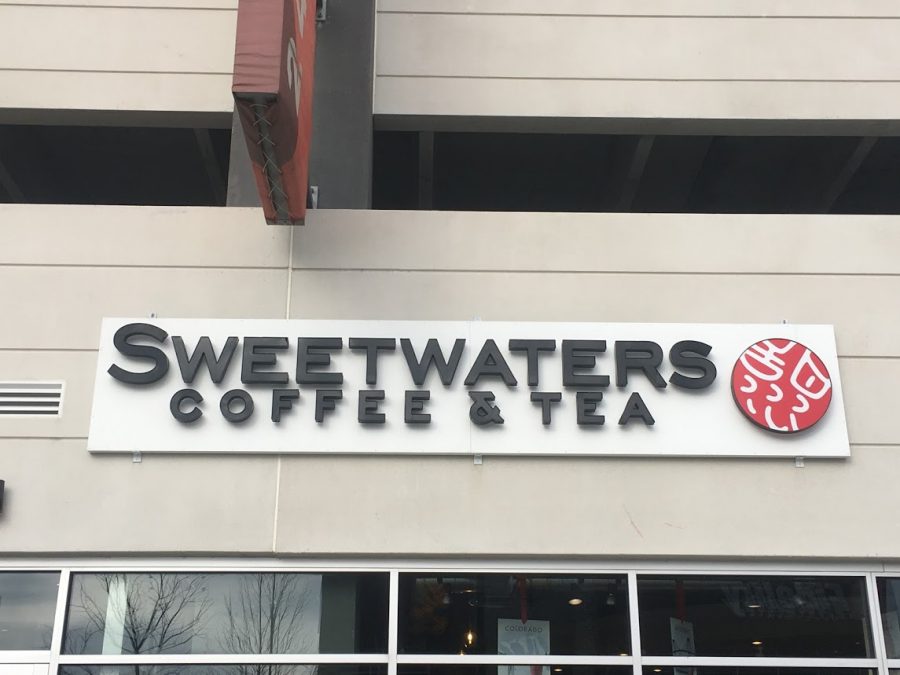 Sweetwaters Coffee and Tea recently opened its doors to Troy, offering a wide range of teas, coffees and slushies. As a person that loves trying new places, I gave some of their popular flavors, as well as some flavors I normally wouldn't go for, a try.
Caramel Ice dragon 5/5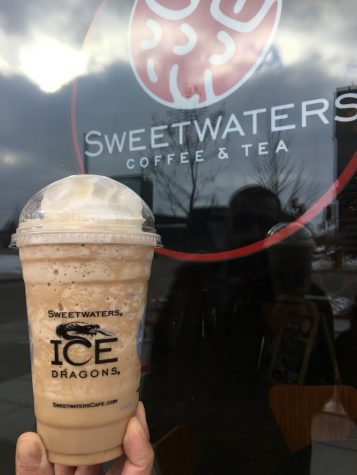 As I cautiously took a sip, hoping it wouldn't taste like water because of my bad experiences with Starbucks' frappuccinos and Tim Horton's Ice Caps, I was immediately thrown off by the strong, distinguished taste of espresso. It literally tasted like I was drinking a melted version of some specialty coffee ice cream. It was smooth, creamy, not bitter and not overwhelmingly sweet. That being said, it still tasted like it had a decent amount of sugar, so I wouldn't categorize it as an everyday coffee, but a desert or "treat yourself" coffee. I also wouldn't recommend mixing it with a straw because the top is all ice and very watery. Overall, I was taken aback by the strong presence of espresso. 
Thai Iced Tea 3/5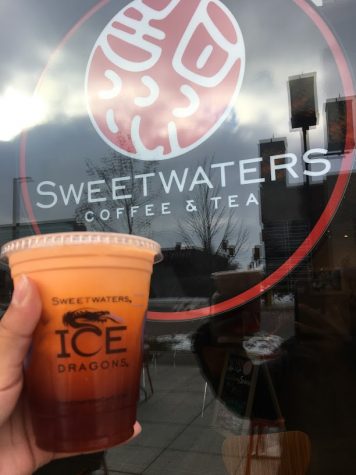 Right off the bat, I was struck by the vibrant orange hue that took an ombré form, from dark almost black orange, to an amber glow and then the color of an orange creamsicle. I was expecting it to be more creamy in flavor than it actually was, but it had a strange watery and possibly strong tea flavor, also described by my mom as "burnt." Something was off and I couldn't put my finger on exactly what it was, but I did know I would've preferred it to be more milky. It also didn't slap me in the face with sugar like most Tai tea's do, which was very much appreciated. To be completely honest, half of the fun was mixing the drink and watching the tea combine with the milk.
Créme Caramel (Hot) – 4/5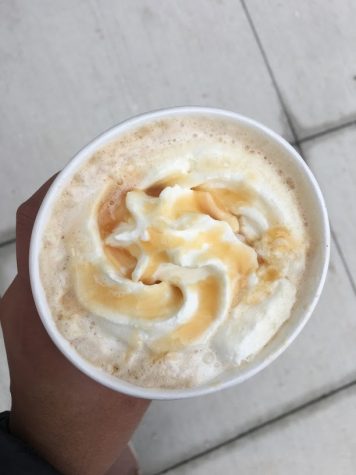 First off, anything with an accent is already telling you it is special. Let's be real, saying créme is much more fun than saying "cream." The name alone made me want to pour it into an elegant mug (which I promptly did) in order to gently sip the beverage as it was meant to be sipped, with grace and sophistication. The caramel flavor was very present which was a huge plus, since it's always good to be able to taste the flavor in the name. It also had a strong and appealing caramel aroma. There was a slight bitterness, but paired with the caramel flavor it went well. I like things very milky and creamy, so I do wish this had been a little more creamy but overall, I'd buy it again. 
Ginger Lemon Hot Tea- ⅗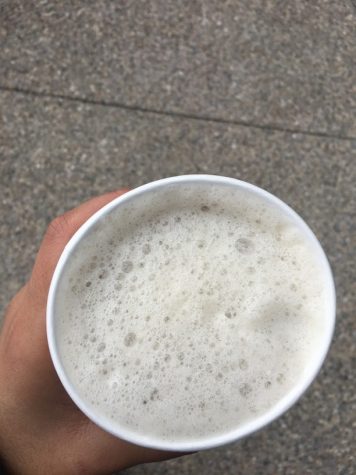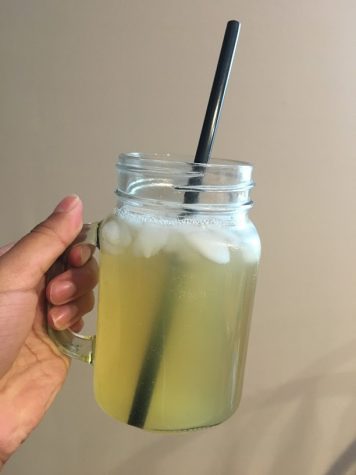 I chose this tea in the hope that it would be relaxing, refreshing, soothing and medicinal all at once. It had a strong lemon flavor and aroma that I did not enjoy. With an almost sour profile, it completely overwhelmed my tastebuds. I thought that it might taste better cold with ice, which only slightly mellowed the flavor. Something as potent as this would be great to dilute with water, a milder juice or lemonade, or even an iced tea. I'm not an avid fruit tea drinker, so I will say that this did taste like a lemon ginger tea, so I got what I ordered. Because of that, instead of giving it a one or zero out of five for the terrible taste, I'm giving it a 3, because I know there are people out there that love their lemon tea exactly like this. 
About the Contributor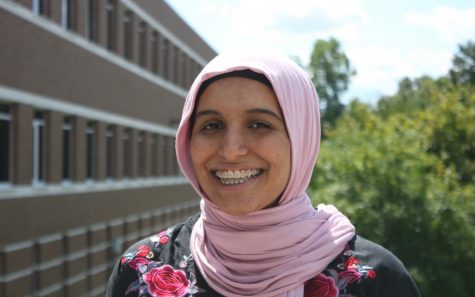 Murryum Farooqi, Body Copy Editor
Murryum Farooqi, senior, is one of two copy editors for The Chariot. Her passion for truth, justice and awareness has been fueled by meeting journalists and her interest in history. Murryum has most enjoyed reviewing local sweet tooth spots, as well as writing about national politics, societal workings and local environmental news. Her love of writing and public speaking have prompted her to challenge herself academically, as well as join various clubs that allow her to practice her speaking and presentation skills. She gets a thrill out of iced caramel lattes, is delighted to whip up a new and interesting dish when she has the time and is always up for a good shopping spree.