Modern Day Rosie the Riveters
Automotive Technology classes are expanding in lab size, amount of students joining and the gender of the students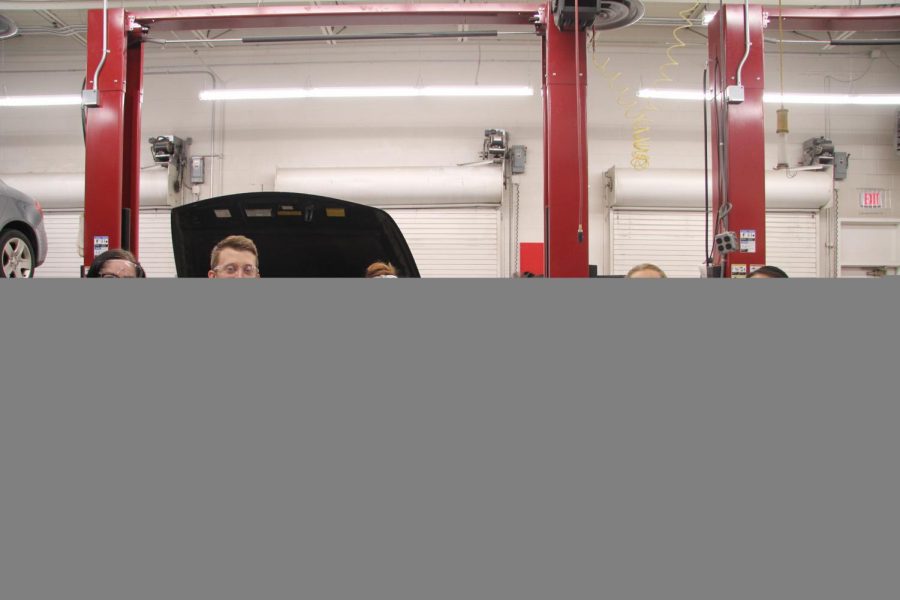 "One girl has gone onto Auto Tech 2 and usually only one or two join the class a year," Warner said.
Dustin Warner has been the Automotive Technology teacher since the shop opened five years ago and the class has never had more than two girls join his class until this year. Currently, there are ten girls in Auto Technology. The auto shop is expanding in lab size and the amount of students joining.
"I think that the number of students in Auto Tech increasing is a very good thing, but I would like to see not just guys joining but more girls as well," Warner said. "They can be underlooked in the business but they can do anything a guy can do."
It's not only in Auto Tech class that men are more commonly found than women, it also relates to the automotive industry.
"A small percent of automotive technicians are made up of women and they are often overlooked," Warner said.
Sophomore Miranda Howell, an Auto Tech student, gave her input on the gender aspect of automotive class and industry.
"I got some odd looks when I first walked in," Howell said. "Maybe it's because I am a girl, but I want to know if I'm ever stuck on the side of the road I can change my tire or know if a repair shop is giving me an insane price on fixing something."
The Auto Tech shop had its first revamp in November 2017, and after almost two years later it's getting another revision to the shop. Auto Tech is almost doubling its size and is adding a lift to their new lab. They are also getting many computers to make their own computer lab. Auto Tech has all the machinery a standard auto repair shop would have, thanks to their many sponsors and Troy School District's fundings.
Troy High offers Auto Tech 1, 2, 3 and 4. Auto Tech 2 is a two-hour class block, which may discourage some students, but for those who take the class, they take it for fun or because it is the profession they want to go into after high school. Many don't go onto Auto Tech 3 and 4, in fact, there are only six students in Auto Tech 3 and one in Auto Tech 4.
"We are actually considering making an all girls Auto Technology class, a few girls have showed interest in it already," Warner said.
About the Contributor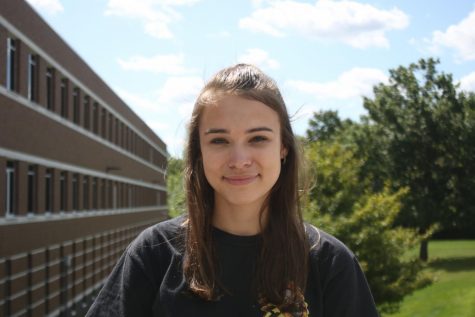 Allie Zaluski, Staff Writer
Allie Zaluski is currently a sophomore at Troy High School; this is her first year on The Chariot
Newspaper. She is excited about exploring other ways to involve writing
in different aspects of her life. Besides being on The Chariot staff, she is an equestrian and on the Troy High synchronized swimming team.