The Tragic End to an Unimaginable Legacy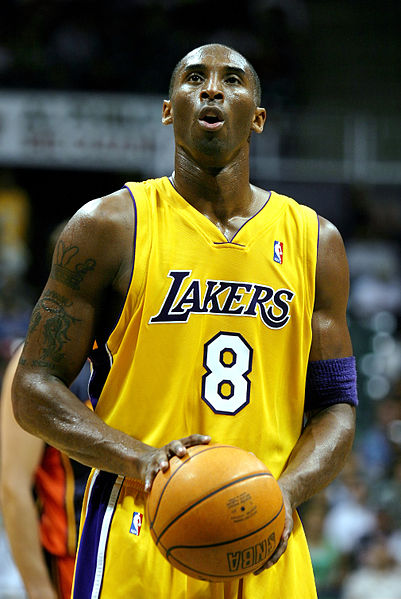 As we begin 2020, we are faced with the devastating loss of a basketball icon.  Kobe Bryant died on January 26, along with his daughter, Gianna and 7 others in a helicopter crash in Calabasas, California according to CBS sports.  
Bryant left a legacy that's hard to forget, including a 20 year career with the Los Angeles Lakers. Along with that he's considered by many as one of basketball's greats. 
He has many honorable awards along his outstanding accomplishments in his basketball career. 
According to the New York Times  "Bryant earned 18 All-Star selections, a regular-season Most Valuable Player Award in 2008 and two N.B.A. finals M.V.P. awards to go with his five championship rings and two Olympic gold medals."
 He stared at the Oscar, Sports Emmy and Annie Award that he won for his short film, "Dear Basketball", stated USA today.  
Bryant accomplished more in his 20 year career than most NBA players dream to. 
Along with his career Bryant  was a father to 4 kids  Gianna Maria-Onore Bryant, Natalia Diamante Bryant, Bianka Bella Bryant, Capri Kobe Bryant.  
 He  had an extreme  love for his family and admiration to do more. In an interview with CNN Bryant often took to social media to share his love for his wife and their kids, whom he referred to as their "princesses." A true show of love and care fore the people he loves. 
Bryant also has a love for his fans. A Troy high junior basketball player, Brody Parker, talks about the legacy that Bryant left on him and his carer. 
" Growing up kobe was a huge inspiration to me, his passing was sad to everybody, to this day i still where his shoes and stuff just to honer him" 
Inadithon to Parkers personal views he talks about the legacy Kobe left on the basketball community.  
" I think to the hole basketball community he was a huge inspiration to everybody and respected his game" Parker said 
The Los Angeles times names the 9 people lost on this tragic day. Kobe Bryant, 41 Gianna Bryant, 13 John Altobelli, 56; Keri Altobelli, 46; Alyssa Altobelli,13 Christina Mauser, 38 Ara Zobayan, 50 Sarah Chester, 45, and Payton Chester, 13. 
Each and every person lost on this tragic day will forever be remembered. May they Rest In Peace.