Review of Returning TV
Print Editor-in-Chief Kaitlyn Piggott reviews the return of TV after their winter break
Yes, I'll be honest, one of my favorite things about the new year isn't the ball dropping or some resolution I never uphold. It's the fall series picking up after their mid-season break.
As an avid "NCIS" fan, I tune in on the naval criminal investigative team every week. If I'm being blunt, fall's final episodes made me upset. For those who don't know the plot of the show, it's a cop show that focuses on the murders of members of the Navy and Marines. This season, the show brought back Ziva David, played by Cote de Pablo, who is one of the best characters to ever grace the silver screen, but she has been dead… for seasons. Let the dead be dead. I bet I'm in the minority on this one because she's a fan-favorite, but she doesn't fit in with the storyline anymore. Her daughter doesn't know her anymore, her baby daddy is no longer on the show. David has been distraught and angry as she attempts to find the woman who has been after her for ten years, which is understandable, but doesn't move the plot forward; her reappearance came just as I began adoring her replacement, Ellie Bishop. The main character, Jethro Gibbs— following David's debilitating anxiety—appears to be taking a darker turn for the former Marine. There is speculation he is murdering for the sake of revenge, which might turn one of the foremost good guys into an anti-hero. For me, turning the main character into a bad guy is a big no-no.
Then there's "A Million Little Things," ABC's poor attempt at a "This is Us" drama. It attempted to come back at full force, struggling to uphold the impact of the 9.5/10 (according to IMDB) mid-season finale. The show centers around a group of friends whose best friend commits suicide. At the end of the mid-season episode, the wife of the man who committed suicide, Delilah Dixon, tells her teenage children that the child she gave birth to wasn't in their dead father's, rather their father's best friend—who is married, may I add, to one of the best characters on the show. This is a drama, but it is trying to be too depressing to watch. My father dubbed the show, "A Million Reasons to Cry." They are real characters who make real human mistakes, but the show can sometimes lack the light-hearted tones that make life bearable. So it's just punch after punch, more suicide attempts, an affair, a horrible breakup, marital disputes, possible sons popping up out of nowhere, men with dead brother's hearts and teenage resistance. The story is always evolving, always leaving you wanting more; as a writer that's what draws me to it. I'll always tune in because of this, despite the fact that they have pretty much thrown a bomb on everyone, and the only one who has a solid footing right now had suicidal thoughts late last season. Yeah, that's "A Million Little Things."
Don't even get me started on "The Resident." It is a blend between a hospital drama and an investigative show following a series of doctors: a handful of surgeons, an internist turned resident this season, a nurse and a whistle-blowing resident who knows too much. The season picks up with two of the main characters, Hawkins and Chastain, jobless and the hospital they work at in shambles without the diagnostic physician. The show really wants people to adore and bow down to the "superiority" of Hawkins, but he doesn't always do good. My main complaint about the show is how the hospital seems to stand still without Hawkins, despite the fact he is only a resident. Shows tend to do this, but "The Resident" has so many other characters who can be developed more. For one, this season, the writers have really gone into depth with Mina Okafore, and this makes the show intriguing and with a strong female lead. This show is well-written and well-cast, and with the hybrid of different genres, its tackling difficult subjects while still having the drama of relationships and the fascinating medical issues in any standard hospital show. This show has something for everyone, plus, everyone loves a good whistleblower.
Then there is "Grey's Anatomy," which to me always breeds consistency. Someone will come in with strange symptoms, surgeries will occur, major arguments will take place over the patient on the table and the patient will always have something to say that will change the surgeon's way of thinking. Which is fine, I mean I enjoy the show, like most people, but I don't want to watch the Grey's spinoff "Station 19," or the crossover episode. Just because I like "Grey's Anatomy" doesn't mean I'm going to want to watch "Station 19." In comparison, the former has a 7.6/10 on IMDB with 226,660 votes compared to later with a 6.4 with 5,874 votes. At this point, I'm going to be honest, I'm watching "Grey's Anatomy" to see how the show will end its already 16-season streak. I'm invested in the lives of the characters I have watched for seasons. That crossover episode airing on "Grey's Anatomy" didn't hit me, except for when Bailey broke down telling Webber she miscarried. I guess what I'm saying is, stick to "Grey's Anatomy"—they're doing that good.
Overall, I just like TV, and really for the return I didn't have too high of expectations, because TV is meant to be enjoyed, not critiqued.
About the Contributors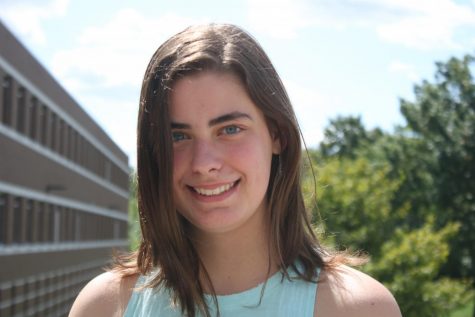 Kaitlyn Piggott, Print Editor-in-Chief
Kaitlyn Piggott, senior, joined The Chariot when she was a freshman as a staff writer and has since climbed the ranks from sports editor, copy editor to now print editor-in-chief. Through The Chariot, she uses her passion of writing to bring a voice to the school and shed light on topics close to her heart. When she is not tirelessly editing stories or working on spreads, she can be found writing her many dystopian novels, reading every John Hart book there is and watching way too much "Supernatural" with her brother.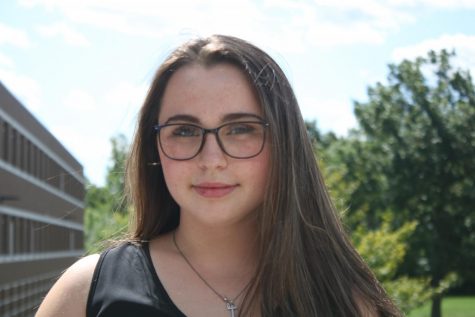 Olivia Perron, Website Editor-in-Chief
Olivia Perron is a senior at Troy High. This is her third year writing for The Chariot, but first year as website editor-in-chief. She loves how The Chariot staff works together to create the paper and content on the website. She also works at Emagine Rochester Hills doing just about everything they throw her way. She loves organization and balancing everything.