Snow Day Serendipity
In a Q&A, senior Richard Li shares behind-the-scene details on his snow day response video
Video courtesy of Richard Li
After a snow day was called on Feb. 26, the Troy School District posted a video that now has 71,000 views.
Senior Richard Li used this as an opportunity to be creative and poke fun at the district's video by making a video of his own.
Within the span of roughly eight hours, he had written a song, filmed a video, and posted it on various forms of social media, as well as the senior group chat.
What was your first impression of the original TSD produced video?
"I thought it was cute, but also, I knew one of the reasons we were given a snow day was because they had that video on hold and wanted to release it really bad, there was barely a centimeter of snow on the ground. There were a whole bunch of days before this that could've warranted an actual snow day."
What inspired you to make the video?
"I was just tossing ideas around with my friends and since I do music I was like 'yo I should write a response track.' One thing led to another, and it very quickly snowballed out of control. Since they had a saxophone guy in their video and I had a friend named [senior] John Dannug who happens to play saxophone really well and he also films stuff, I was like I'm just gonna call Dannug over and we're gonna nail this."
What was the process like?
"It got really out of control really, really quickly, but it was a blast and a fun creative process. I got a very good response in the first 24 hours of the video's release so I'm just excited."
Did you expect your video to surpass 1,000 views? (By the time of publication the video reached 3,200 views)
"I mean, I threw it on all of my social media [outlets], but I was also half expecting it to flop, because who actually cares? But you know, I guess some people do find that stuff funny and I'm glad, it was a fun process."
Did you make the song out of dislike for the TSD original?
"I definitely didn't make this video out of hate. I sort of wanted to poke fun at the Troy School District. I don't hate the original video; there's a copious amount of cringe, but that's to be expected with any video that's released by a school that's trying to be hip and cool for the kids. I mean the hook is catchy. I borrowed the hook for my hook, so we're good."
When referencing the cafeteria food did you intend to spark change?
"I did not expect my one rap song video to cause monumental change in the school system, but I do believe that there are some injustices going on right now and I figured might as well call it out."
Do you believe that the original video by TSD was a proper use of resources?
"I thought it was funny that [it] was the most useful thing to do with their time and money. More power to them; I don't care what they do, but I think if we're going to be talking about how schools are constantly underfunded and then using that money to make an overproduced video… it's kind of unnecessary to me. But all the same I don't have this burning hatred."
How do you think your video compares to the original?
"I actually do music, so I think my song was more relatable to our generation, so to speak, because their's was a very classic piano and drum thing, but I had a little poppy beat going on. They did a rather good job with it."
About the Contributors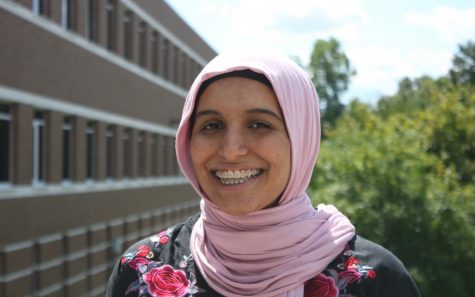 Murryum Farooqi, Body Copy Editor
Murryum Farooqi, senior, is one of two copy editors for The Chariot. Her passion for truth, justice and awareness has been fueled by meeting journalists and her interest in history. Murryum has most enjoyed reviewing local sweet tooth spots, as well as writing about national politics, societal workings and local environmental news. Her love of writing and public speaking have prompted her to challenge herself academically, as well as join various clubs that allow her to practice her speaking and presentation skills. She gets a thrill out of iced caramel lattes, is delighted to whip up a new and interesting dish when she has the time and is always up for a good shopping spree.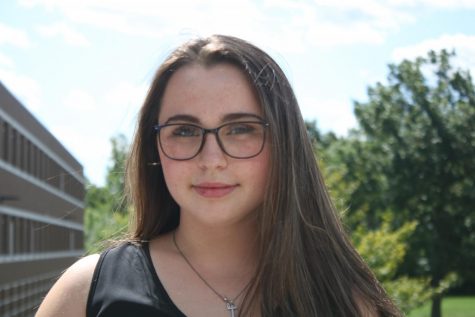 Olivia Perron, Website Editor-in-Chief
Olivia Perron is a senior at Troy High. This is her third year writing for The Chariot, but first year as website editor-in-chief. She loves how The Chariot staff works together to create the paper and content on the website. She also works at Emagine Rochester Hills doing just about everything they throw her way. She loves organization and balancing everything.