Rules and Regulations
Students discuss the differences between boys' and girls' sports regulations
Some believe gender biases in sports have created a lack of opportunity for many female athletes. While some sports have become more gender inclusive, there are many teams that aren't co-ed. This makes the rules different based on the gender of the player. For example, hockey and lacrosse have contrasting rules between the boys' and girls' teams.
For instance, one rule that differs for boys' and girls' lacrosse teams is the amount of body contact allowed.  
Junior Alex Philips has played lacrosse for six years and has experienced the rules on both a boys' team and a girls' team. 
"I used to play with [the boys team] and I could be rough with them," Philips said. "Then I'd go into girls lacrosse and I could barely touch the other players."
When comparing the NHL and National Women's Hockey League, there are few differences in the rulings. On girls' teams, for example, they have to wear full face cages on their helmets. However, boys' teams only wear them until they're 18 and then they wear visors. Another difference is that women cannot legally check, but men can. According to the USA Hockey rules, the only time checking would be illegal and result in a penalty would be a time where it could possibly cause injury.
Freshman Sofia Johansson has been playing hockey for 11 years on both the boys' and girls' teams. 
"In hockey, girls can't check and they're a lot less physical even in ways that you're allowed to be physical, which is not very many," Johansson said. "In boys' hockey, you can't check at every age, but once you reach a certain age you can finally use your body without it being a penalty."
Senior AJ Moceri plays on the Troy United Hockey Team. 
"The no-hitting rule in hockey I think is the biggest example of sexism just because I don't see what the difference is and I feel like girls should still be able to hit," Moceri said.
 In boys' lacrosse, physical contact is allowed so they wear more padding. However in girls' lacrosse, they don't wear as much because physical contact isn't legal.
"The guys can be way more aggressive," Philips said. "I feel like they could just put pads on us and let us play using the same rules as them, and it would be way more fun."
About the Writer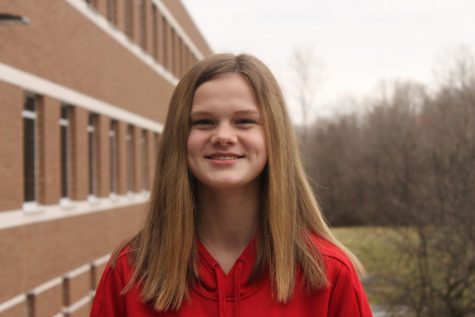 Emma Mertz, Staff Reporter
Emma Mertz, Sophomore, is a second year staff writer. She is excited to improve her writing skills and hopes to write better stories this year. In her free time she likes to spend time with her friends and pets. Outside of school, some of her hobbies include playing hockey and spending excessive amounts of time watching horror movies on Netflix.