Cooking Up a Storm
Students share their cooking habits under quarantine.
May 19, 2020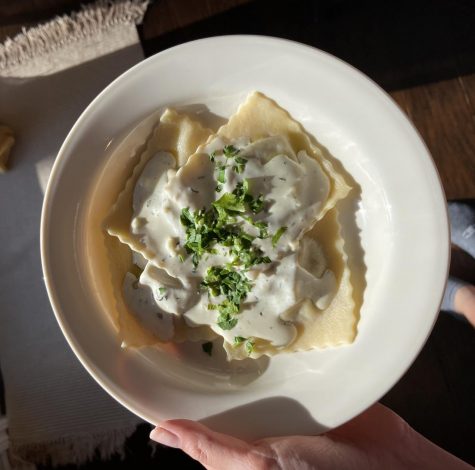 Natalia Amador
Banana muffins are something senior Natalia Amador has been making again and again, especially because they're usually gone in a few days.
 "With the time that I have now I can make lots of things from scratch,"  Amador said.
Amador enjoys the sometimes tricky process of working with pasta dough.
"As a family we used to cook homemade pasta on Sundays every once in a while but it wasn't a very common thing, but now we do it like every week," Amador said. "Sometimes the pasta dough tears and it's just fun to try to fix it." 
Yusra Mahmood
Now that conflicting schedules aren't much of a problem, senior Yusra  Mahmood has been able to eat more meals with her family. 
"We're actually eating together, especially for dinner," Mahomood said.
She's also been experimenting in the kitchen, using oat flour to make edible cookie dough.
"I tried making edible cookie dough too which was a big fail," Mahmood said.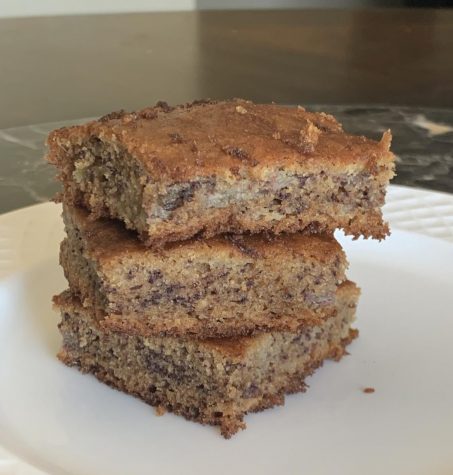 Arfa Nazneen
Freshman Arfa Nazneen has been trying new recipes she finds online that she might have never tried before, and she's set a goal of making something different every day. 
"Recently I made banana bread and I've never made that before, and it came out pretty good," Nazneen said.
With everyone stuck in the house due to quarantine, she also enjoys being alone in the kitchen.
"Sometimes my family tags along, but it's usually just me," Nazneen said. "When I cook by myself it's me time, and I think that's really fun to have."
Haajirah Rabbani
Freshman Haajirah Rabbani has been going on more than a few cooking endeavors, from making burger buns to challah bread from scratch.
"I actually started doing different recipes that I wouldn't have tried doing before," Rabbani said. " That [making the bread] was fun, we rolled it into long things and then we had to braid it." 
Aside from the cooking process itself, Rabbani also loves when she can share her creations with her family.
"It's cool to make something and have the family try it later cause then you feel proud of yourself that you actually accomplished something and people actually like it," she said.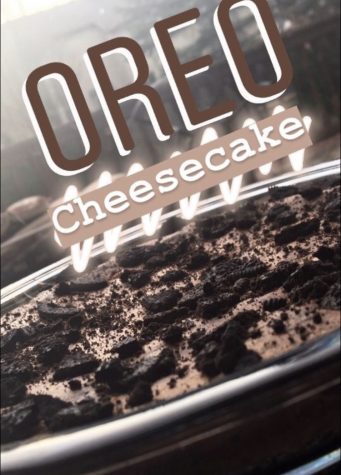 Astha Dalal
Senior Astha Dalal has been baking more often during quarantine. 
"I put it in my schedule so that I have time to be alone in the kitchen and kind of do whatever the heck I want to," Dalal said. "Cooking is just time for me to be alone, gather my thoughts."
Dalal has also learned a thing or two about working with what you have during quarantine.
"A week or two into quarantine I started baking for the first time, and I had to keep stopping myself because I didn't have the ingredients," she said. "You shouldn't limit yourself just because you don't have something."