SAT Problems 
SATs cancelled due to COVID-19, but students shouldn't be worried.
Springtime is a very important time for many juniors, with students last minute studying for SATs and tomorrow's tests in order to keep that 4.0 GPA. 
However, this year due to the COVID-19 outbreak, public schools have shifted online. With schools closing before Spring Break, this caused the SAT to also be cancelled. 
Junior Alex Prater isn't too worried about the SATs as he trusts the state to give us another chance.
"I am not too worried about the long term effects," Prater said. "Even if they move it to a later date it just gives us more time to study and get a better score."
Meanwhile junior Josiah Wong has some slightly different opinions.
"I think it's bad for students who haven't taken it yet," Wong said. "But I think schools will just be delaying the SATs, even if they do cancel it there are colleges who are making SATs optional."
There are no updates so far about the current status about the SAT cancellations, but I agree with Josiah Wong. While it wouldn't matter to those of us who have already taken the SATs, I do think even if they cancel the SATs it would be easier for many students to get into colleges and students can just take it during the summer.  I do hope College Board will provide at least one free SAT test for those who don't have extra money to spare and are waiting for the spring SAT to be taken for free. 
With the SATs being cancelled, students shouldn't be all too worried. Even with this problem, the country has not forgotten about us yet, so relax a bit and stay home, stay safe and most important of them all stay six feet apart.
About the Contributor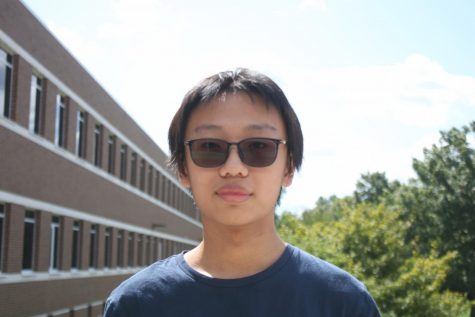 Ping-yu Hsu, Staff Writer
Ping-Yu is a junior at Troy High School. This is his first-year writing for The Chariot. He joined The Chariot because he thought taking newspaper would be very interesting. Although he doesn't have any experience with reporting or anything of the sort, he does have some experience with graphics. In his free time, he enjoys drawing and swimming.