Spring Sport Cancelations Leave Students Devastated
High School athletes look forward to playing their senior sport season; for the class of 2020 it was taken away from them.
Many high school students turn to sports to lead them through their four years of high school, introduce them to lifelong friends and many further opportunities. All throughout their sports' career, many athletes look forward to senior sports' traditions and celebrations.  
MHSAA says this will be the first school year to not see MHSAA finals since 1942-43, when WW2 canceled finals in many sports.
Senior and softball player Julia Considine, is particularly upset about missing out on her team's senior traditions. 
"My senior season of softball being canceled was devastating for me," Considine said. "I've played with some of these girls my whole life along with the coaches. We have a lot of fun traditions we do for the seniors that I have loved doing since freshman year, but I was definitely excited to be on the other end this time."
Considine's teammate, senior Ronnie Roach, was also looking forward to a season of special traditions.
"For softball, we have a rule that seniors don't have to rake the field or clean up after practices so I was really looking forward to finally be that senior," Roach said. 
As a basketball and baseball player, senior Corey Victor struggled with the loss of two sports. 
"I feel that the covid-19 situation hit our senior year at a really wrong time," Victor said. "It took basically everyone's spring sports away and took the endings of winter sports for basketball."
As a fourth year member on the team, Victor had high hopes for the upcoming season. Victor also explained how unfortunate it was to have all of his and his teammates' hard work and dedication thrown away.
"All the boys were training very hard in the offseason to be the best," Victor said. "Spring baseball is definitely my favorite part of the whole year. I looked forward to playing my senior baseball season and it's very sad it had to pan out this way." 
Despite all the chaos of spring sport cancellations, Considine is trying to keep a positive mindset.
"I think that the pandemic is a horrible situation for everyone in different ways, especially the poor and sick, and anyone who has gotten something taken away from them," Considine said. "It's hard to think positively, but hopefully it will bring us all closer together in the end."
About the Contributors
Luanni Ford, Graphics Editor
Luanni Ford, junior, is going into her second year as a staff member for The Chariot. Luanni is the graphics editor this year. She is very excited to write outside of her comfort zone and to take on her position as an editor. She spends her free time playing hockey for the Troy United Girls' Hockey Team and drawing. She also enjoys watching Criminal Minds and eating mac and cheese.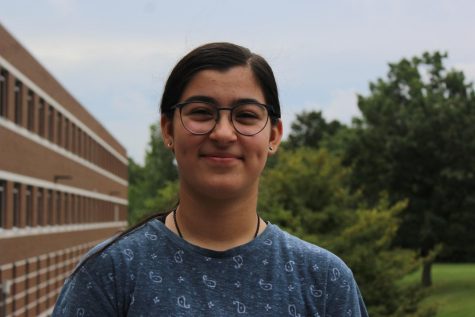 Manny Al-Nsour, Web Editor
Manny Al-Nsour, senior, is starting her second year writing for The Chariot as Web Editor. This year, she is excited to explore the different facets of journalism, especially working with the website and producing podcasts. In her free time, she enjoys admiring her animals, hanging out with her friends, and going on long drives. When she is not writing or doing schoolwork, she can often be found practicing hockey or lacrosse, fishing, or binge-watching shows on Netflix.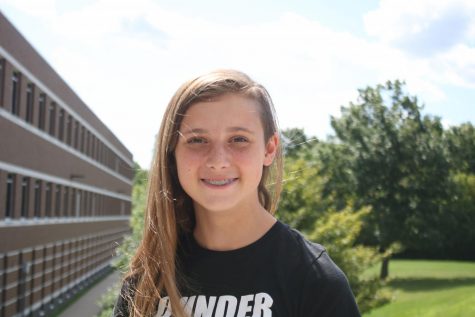 Rory Knauss, Staff Reporter
Rory Knauss, a junior, is a second year staffer. In the past, she has enjoyed seeing different points of views from Troy High students and teachers, and writing about each source to form a unified story. During her sophomore year, she wrote an article on education style of teachers at Troy High, and still remains to be her favorite story she has written so far. During her free time, she likes to fill up her sketchbook with doodles, drive around town with her friends, and teach herself new skills like skateboarding and painting.