Return to Learn
The Troy Board of Education met to discuss and pass two resolutions for the fall.
On Aug. 12, 2020, the Troy Board of Education met to discuss and pass two resolutions for the 2020-2021 school year. 
The first resolution was to accept the district's COVID-19 preparedness and response plan, including measures and regulations for half online and half in-person learning. The second resolution was to commence the year as only online learning for the first five weeks. Both resolutions were voted on and passed.
At-large representative Steve Gottlieb emphasized what most want this fall, but that safety comes first.
"I think that it's pretty clear everybody wants to have their kids back in school — no question, we all want that," Gottlieb said.  "But nobody, I believe, wants to see the kids go back in unsafe conditions, and put students, and staff and potential family members at risk." 
Board trustee Dr. Nicole Wilson agreed with Gottlieb. 
"We all care about all 13,000 kids, we care about our staff and support staff," Wilson said. "It's impossible to make one decision that makes 100 percent of people happy… but we do want to be as responsible as possible." 
Starting this fall there will be a block schedule with online classes for 1st hour through 3rd hour and 4th hour through 6th hour on different days. School will now start at 8 a.m. everyday as well.
Many students, like Junior Evangelia Kiousis, recognize concerns about health and safety precautions. 
"I prefer in-person so I can see my friends and also have a better hands-on experience," Kiousis said. "But, I think it would be better online [this fall] due to not wanting to be at risk of COVID." 
 Kiousis also hopes that with online learning, she is still able to learn as if she was in school. Other students, like junior Ariel Perkowski remain skeptical.
"I prefer in-person school and I want to do in-person school because it's easier to focus," Perkowski said. 
The decision for the 2020-2021 school year is to commence the year with 100 percent virtual learning for the first five weeks and meet at the end of those five weeks to decide again. The next regularly scheduled board meeting will be Aug. 18, 2020.
About the Contributors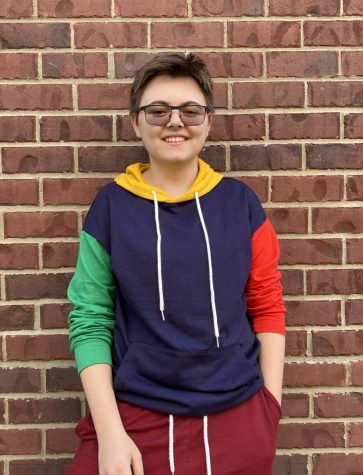 Andy DeGrand, Editor-in-Chief
Andy DeGrand, a senior, joined The Chariot when she was a junior as a staff reporter and is now print editor-in-chief. Since joining, she has learned to work better as a team and now has the opportunity to be a leader. She has used the past year to express her love for writing as well as discussing topics many other students want to bring into the spotlight. This year, she is excited to lead The Chariot into success while learning as much as she can along with his team. She is also eager to help more students learn to love writing as she did. During her free time you can find her walking her dogs, playing Minecraft with her friends, or binging the same shows over and over again...that is if she's not busy being a practice dummy for her younger brother when she is practicing jiu jitsu.
Luanni Ford, Graphics Editor
Luanni Ford, junior, is going into her second year as a staff member for The Chariot. Luanni is the graphics editor this year. She is very excited to write outside of her comfort zone and to take on her position as an editor. She spends her free time playing hockey for the Troy United Girls' Hockey Team and drawing. She also enjoys watching Criminal Minds and eating mac and cheese.