I Declare War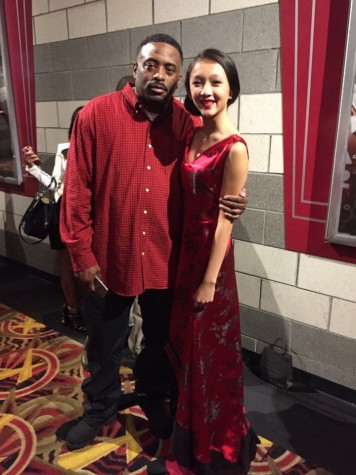 "I Declare War" is the highly new anticipated Detroit made Netflix show that everyone is talking about.
The show centers around three different ethnic families- Caucasian, African-American, and Middle Eastern- who are all fighting over drug deals in Metro-Detroit.
"It is a mafia show and there are three families. It is basically about how all their storylines come together," Calhoun Oeswein, who plays Lein Kai, said. "It is complex because there is drama between and within the families."
These three families are mob bosses and criminal masterminds, but at the same time they have everyday struggles to deal with
"The audience should be able to root for these characters even though they are all crime people. But this is the life they find themselves in and they try to live in Detroit, in a life of crime," production assistant, Nancy Oeswein said. "Another thing that makes this show unique is the cultural blend. There are so many people and cultures that all come together on this show that I haven't really seen on T.V."
People are generally unaware of the Detroit's film industry due to the low film incentives, but I Declare War is getting all the attention from Michiganders.
"As a fellow Netflix watcher I am aware of the new Detroit Netflix show I Declare War," junior, McKayla Coplen said.
Even people who are not regular Netflix watchers are anticipating the product of the Detroit Film Industry,
"I am unaware of the show I Declare War, but I am looking forward to it. It is amazing how such a cool thing can happen in my own city," senior, Jonathan Sun said.
The creator of this show, Dennis Reed, stated that the original plan was to have it filmed in Los Angeles because it was picked up by the ABC Network. However, he declined this offer because he wanted to film the show in Detroit, and use it's talent and resources.
"I Declare War" was picked up by Netflix for eight episodes and is scheduled to come out in November. The movie version, which is a preview to the T.V. show, is already out on Redbox.
To watch the opening trailer for "I Declare War" click on this link: https://www.youtube.com/watch?v=vmGXf820n5k