Understanding Safe-Ed Security
Safe-Ed security plays an important role in the community and Troy High School environment by keeping people safe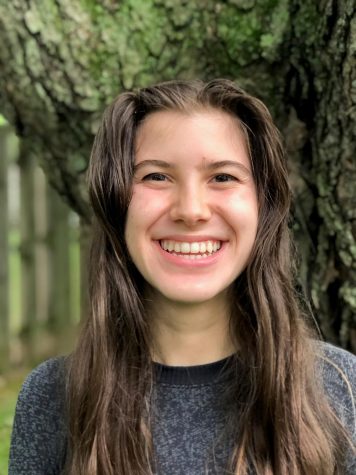 More stories from Bridgette Scott
As the bell rings, students walk through the halls. Passing the main office, many can't help but notice the iconic yellow shirts. These yellow shirts are worn by the Safe-Eds, so that they are always easy to spot wherever they are in the school.
Many people believe that the Safe-Eds are important to keeping the school running smoothly, while others think that the jobs of Safe-Eds take away freedoms that the students should have. However, many students, like sophomore Nadia Khan, do not recognize the role that Safe-Eds play in an average school day.
"I can't really talk about what they could improve because I am not familiar with the program itself," Khan said.
According to Safe-Ed Officer Jon Kirken, the Safe-Ed team leader at Troy High, the Safe-Eds have many important jobs around the school — many of which the students do not consciously notice on a daily basis.
"After passing time when the students are back in their classes, we make sure all exterior doors are shut," Kirken said. "We also ask people for IDs to make sure that everybody in the school is supposed to be here."
In addition to monitoring halls, Safe Ed Officers play a role in responding to emergencies. At Troy High, teachers have shown the ALICE video telling students and teachers what to do and where to go in case of emergency. The video presents five strategies in case of emergency: Alert, Lockdown, Inform, Counter and Evacuate.
Kirken explains the Safe-Eds undergo a similar training process when they begin working at Troy High.
"If there's a problem, say that we see someone that has a weapon, we would call the office and go into a lockdown drill," Kirken said. "Although we cannot take physical force, our biggest job at that point would be to get the information out of what's going on in the school."
"
Someone who is personable rather than someone that is grouchy and mean who doesn't like kids"
— Safe Ed John Kirken
The Safe-Eds also monitor the parking lot and traffic to make sure students get to school safely. The Safe-Eds' purpose is to make sure days run as smoothly as possible.
"They really add a layer of safety," Assistant Principal Brian Zawislak said. "Our top priority up here in the office is safety and security of students so that you guys can just focus on learning."
Although there may be a misconception among the students, the jobs of Safe-Eds have a much larger impact on the school than what the students can see.
Safe-Ed is one of many privatized companies at the school; the list also includes bus drivers, food service providers and custodial staff. The Troy School District contracted the company to provide a "safe and secure learning environment" for its students, staff and visitors.
According to the Safe-Ed company, "Safe-Ed works intimately with school district administration and staff, developing and implementing security solutions for their campuses."
The Safe-Ed company also provides security to schools in Rochester Community Schools, Lake Orion Community schools, Royal Oak School District and other schools in Michigan.
In order to work at Troy, Safe-Eds have to have certain qualifications. Even if the Safe-Eds are not armed, many are ex-police officers or have some type of security experience.
"My boss looks for somebody that really gets along well with people like students and teachers," Kirken said. "Someone who is personable rather than someone that is grouchy and mean who doesn't like kids."
Although many of the students do not know much about the jobs of the Safe-Eds around the school, many students agree that sometimes it is nice to have a familiar face keeping the halls of Troy High safe.
"It is important to have Safe-Eds," sophomore Humnah Ali said. "Because they influence positive behavior."
The Safe-Eds assist in making the school environment the way it is. Although many students are uninformed regarding the jobs the Safe-Eds conduct, having safety and security within the perimeter is something that is widely valued in the community and in the school.
Leave a Comment