Face-to-Face
The Troy School District announces plan of reopening in a detailed email.
Since the transition to virtual learning in mid-March due to the coronavirus, for many students school hasn't been the same. Now rise hybrid learning, a supposedly safe and inclusive system of learning that will, hopefully, not suppress those that choose to stay online but let those who want to go to school, go to school.  As written in an email on Monday, Sept. 14, , Kerry Birmingham, director of Communications & Strategic Initiatives, states the districts plan to reopen.
"This information will simply allow us to know—in a broad sense—approximately how many students we will need to prepare for in-seat and how many students we will need to plan for remotely for the very beginning of our transition plan," Birmingham said.
Although explicit dates have not yet been given, the district expresses the reasoning for the upcoming return plan.  
"When we made the difficult decision to begin the school year in a 100% virtual model, the data trends on COVID-19 in our area had become significantly worse from June (when we first surveyed parents) through mid-August," Birmingham said. "… In the last three weeks, the trend lines have declined or held steady and are within thresholds for managing community spread. The health department has created reporting methods and protocols for positive cases and helped us to address potential scenarios." 
With all these changes to school and education many are unsure of what is to come.  More information will come in the near future.
About the Contributor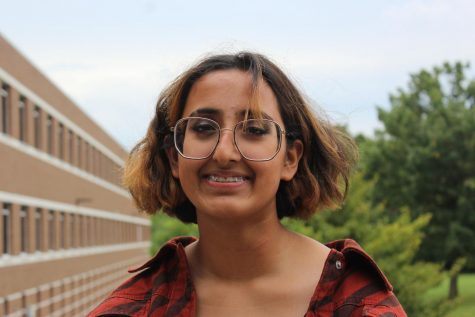 Vanisa Kumar, Business Editor
Vanisa Kumar, junior, is currently starting her second year with The Chariot newspaper as business editor. This year she plans to tread new waters of journalism and explore how far she can go with her writing. As a junior her mission for the year is to create a portfolio of stories she is passionate about sharing and that represent her as an individual. In her free time, she likes to watch Rick and Morty and listen to Drake on blast.