How to Have a Hot Girl Summer: Literary Edition
Who said summer meant we could only travel in the real world?
With the school year having come to end, some of us aren't going to be touching a book until school opens back up in the fall. Most of us won't even consider the assigned summer reading. But for those who would like to travel beyond the physical — whether it be over the ocean or the next city over — the literary world makes a nice vacation spot when the beach starts to get boring. And I have the perfect ways to get there.
#1: Beautiful World, Where Are You? by Sally Rooney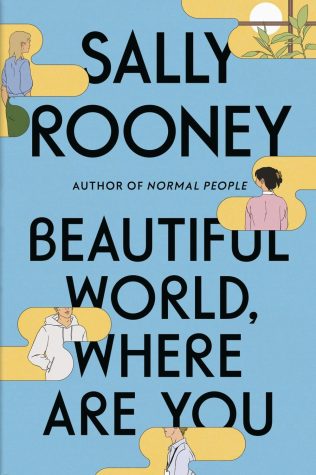 I'm not a personal fan of Rooney's work. But I read this novel, not on the beach, but sitting on the bench before and after my synchronised swimming events in January. It was good, it was decent, it was light. It was easy to pick it up and put it back down without feeling like I was taking myself out of the world too much — a pro of reading anything by Sally Rooney. There's not enough development for that. The story itself follows two best friends, Alice Kelleher and Eileen Lyndon, as they delve into their 30s, and all the wonderful mess that occurs along the way as they try to justify living in a world approaching social collapse. Never having experienced the 'roaring 20s' of their lives, they struggle to understand their place in a world that doesn't seem to be made for them. This sounds slightly intimidating, but most of this justification occurs in a thread of emails sent between the two main characters, where it becomes increasingly obvious the two pursued liberal arts. Along the way, these women end up in complicated relationships with two men, Felix and Simon, as they explore what it means to be meaningful. 
 And this is what sets the book apart from Rooney's other works. We are given beautiful insights into these characters and their desires, presented to us in such a simple and accessible format. We are left almost unaware of the knowledge we are absorbing. It's the perfect book for your summer travels.
(Please be aware there are graphic depictions of sex.)
#2: A Place in the World by Frances Mayes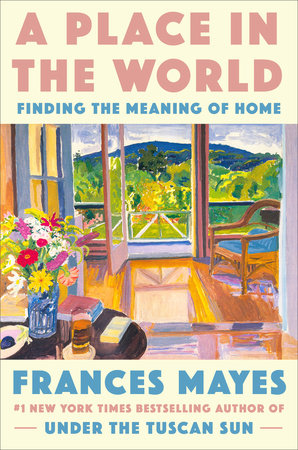 I haven't read this book. But! It currently has 5 star reviews and is about the kind of things people read on the beach. And I want to read it. Namely, it's a memoir about Frances Mayes, the novelist behind "Under the Tuscan Sun", and her changing definition of home. Like many of us are this summer, Mayes is a traveller. And through her tales of Italy and France, Mayes reconsiders how her travels have affected her growth as a person and how it has affected the people around her. 
This collection of personal stories comes out on August 23, 2022. So if you're near a bookstore, pick up a copy!
#3: Beach Read by Emily Henry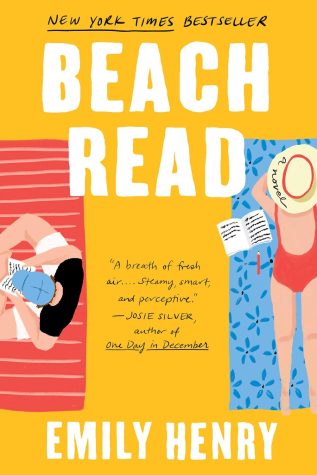 I feel like it would be a crime to recommend books to read on the beach without mentioning "Beach Read", a book perfectly titled. A cute summer romance, the book follows January Andrews and her escape to a beachy small town. Struggling after the death of her father and the realisations that followed, January just wants to relax and somehow squeeze in writing a new book by the end of the summer. That's easier said than done when she accidentally bumps into Augustus Everett, the college rival she still thinks about, years after graduation. And it's not like she can escape him either, after an embarrassing reveal leads her to come to the horrifying realization that they're now neighbors and Augustus hasn't stopped thinking about her either. 
Emily Henry has remained highly popular over the last year, especially with her recent release of "Book Lovers" in May. Currently the figurehead of the romance genre, Emily Henry creates a beautiful story that is, in fact, the perfect 'beach read'. Also, some of the topics discussed aren't necessarily the happiest, Emily Henry manages to write eloquently, in a way that deepens our understanding of the characters beyond just their feelings for another character. She writes simply but it won't remind you of a certain orange app (looking at you Colleen Hoover). Although it does, admittedly, have its cringier moments, it's something you'll want to take with you for an afternoon at the beach anyway. 
(Please keep in mind this story has a sex scene and mentions of parental abuse and neglect.)
#4: Utopia Avenue by David Mitchell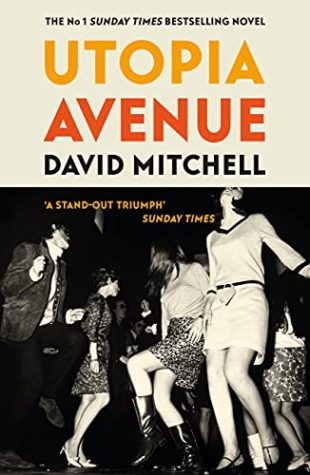 OK! Before anyone would like to remind me that I haven't exactly finished this book yet, I want everyone to please stay silent and seated as I explain why, regardless, this book deserves its day in the sun too. One, the characters are British (stay with me here) and deserve a day in some sun. Two, it's about a band in the 1960s. Although it's definitely a bit more serious than my other recommendations today, it's still something that can be consumed while sipping on a cool drink and wearing a ridiculously floppy hat with obnoxious sunglasses. I think. The set up of this book is interesting. Each chapter is a song from the band's, Utopia Avenue's, album and follows the band member that either wrote or inspired the song. Each part is described as Side A or Side B of one of their records. It's also been written to incorporate real life stars from the time period described. In the very beginning, the band meets David Bowie at a small gig and end up exchanging pleasantries. 
The story itself however follows Utopia Avenue from its very beginnings. Randomly strung together, Dean Moss, Elf Holloway, and Jasper de Zoet are expected to combine their different musical backgrounds and propel themselves into stardom. And it works. With Dean's blues inspired bass, Jasper's revolutionary guitar skills and Elf's airy folk voice, the group ends up leading the psychedelic music scene. But then comes the After — where the high of making it big begins to fade. Even amongst the love the band has now curated for one another, the past has its claws deep into the members. It doesn't intend to let them forget that they are temporary, the band's kryptonite. This book might be a little harder to put down, but it's a book you will never regret reading. 
(Please keep in mind this book has scenes of drug abuse and violence.)
#5: Gone Girl by Gillian Flynn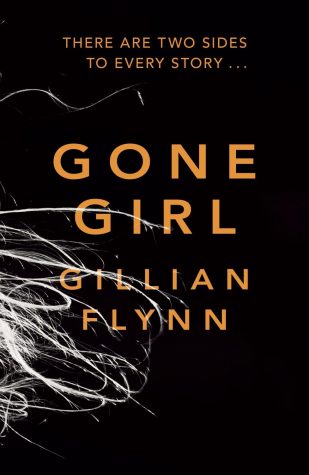 A classic. This should already be packed in your bag. Whether you've watched the film adaptation or read the book already, this story is a favourite amongst all and has yet to disappoint. The story follows Nick Dunne and his wife, Amy. A presumed happy couple. But on the morning of their fifth wedding anniversary, Nick comes home to an empty house and a missing wife, and chaos ensues. In cases like this, the husband is always the primary suspect and Nick knows this. But knowing not to smile at a press conference begging for the return of his wife seems to be something he struggles with. But he continues to plead his innocence, although the evidence against continues to pile up, and the town begins to unravel. But if Nick is as innocent as claims, what happened to Amy Dunne?
If there's one thing about Gillian Flynn, it's that she knows how to write a thriller. Even if you've already heard of this story, giving it another read doesn't hurt. And her other novels, "Dark Places" and "Sharp Objects", are equally just as captivating. And if you decide to ignore the rest of my recommendations, I ask that this is the one you actually read.
(Please be aware of mentions of abuse and rape.)
Each of these books has proven (or will prove to be, in Frances Mayes case) to be an amazing read. I take no responsibility if any of these beach reads end up on your bedside table for a quick read before bed, or snuggled up with you in your car long after your tanning session. Happy reading and safe travels!