Dishing Out Diversity
The Chariot encourages Troy High to pay attention to what's on their plates.
Only 11.9 percent of TV shows and 3.1 percent of books targeted towards Gen Z have at least one LGBTQ+ character, while over 20 percent of Gen Z identifies as a part of the LGBTQ+ community. This doesn't only apply to LGBTQ+ people; all minority groups are affected by both a lack of representation and misrepresentation in the media. At The Chariot, we know how important it is for stories surrounding minority characters to be shared. Below, we've compiled a list of culturally, racially, disability and queer diverse media reccomendations. 
Atypical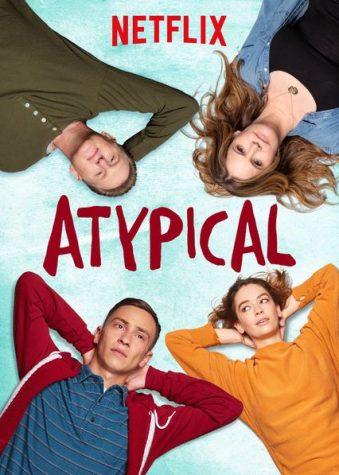 Rating – 4.8/5 on Netflix
"Atypical" is a show centered around Sam, who is autistic. He, his family and his friends struggle through daily life, plus the extra obstacles they encounter with being unique. Sam's sister, Casey discovers throughout the show that she's bisexual, and Sam's favorite famous penguins are gay. However, there is little racial diversity in this show, being that any non-white characters are side characters at best. It is also noteworthy that Kier Gilchrist is not autistic, despite playing a character who is. This majority of representation given by this show is in the form of LGBTQ+ characters and relationships that are portrayed realistically. 
This four-season wrapped show can be found on Netflix. 
Girl Meets Boy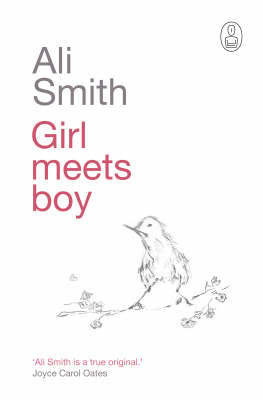 Rating – 3.8/5 on Goodreads
"Girl Meets Boy" by Ali Smith, released in 2007, is a novel centered on queer identity and queer relationships. Its main character is undergoing changes in her perceptions of gender and love. Inspired by Ovid's Metamorphoses, it focuses on change and often refers to Ancient Roman myths. The main plot revolves around Ovid's story about Iphis and Ianthe. The prose is breathtakingly fresh, remaining modern whilst drawing from the past. However, there is little racial diversity in this novel as it focuses on relationships between gender and the individual. 
This book can be found online, in local bookstores or wherever you get your books. 
Young Royals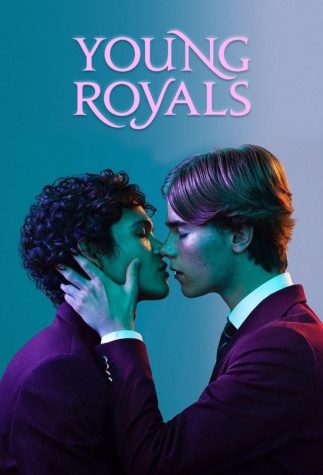 Rating – 5/5 on Netflix
This Swedish show about the fictional Swedish Prince Wilhelm and his romance with fellow classmate Simon at their elite boarding school offers plenty of diversity. It surrounds a queer relationship and has Latin representation unlike that which is found in mainstream media. There is also a character with Asperger's, depiction of a healthy queer relationship and multiple family dynamics. 
Of the romance, junior Mandira Chilukuri said, "It was directed by a female director, so it was a lot more delicate in the way they showed how the romance progressed compared to other shows directed by men where this is so sexualized. It was just puppy love. It was very innocent." 
She also remarked on the diversity, "I've never seen a show where the characters were so diverse. It completely erased all of the typical stereotypes. It was nice seeing Latin representation as well." 
Through and through, "Young Royals" is a show that allows countless minority groups and experiences to be shared. 
This show, which is being renewed for a second season in November of 2022, can be watched on Netflix. 
The Burning Kingdoms Trilogy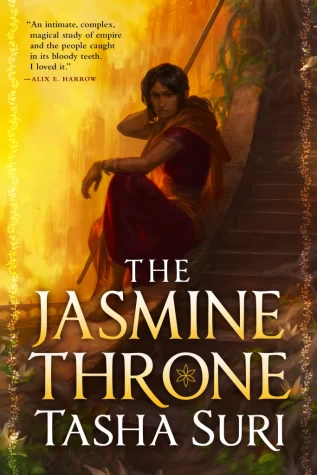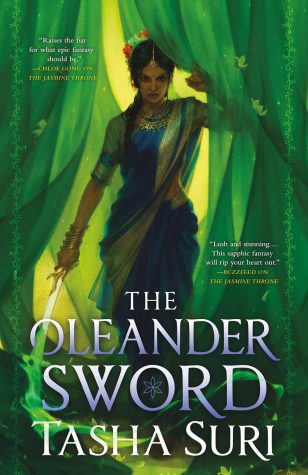 Rating – The Jasmine Throne: 4.2 / 5 on Goodreads; The Oleander Sword: 4.47 /5 on Goodreads
"The Burning Kingdoms" trilogy by Tasha Suri follows Priya, a maidservant with magic that would get her killed, and who is forced to care for Malini, the prisoner princess. Betrayed by her brother, the Emperor, Malini wants nothing but to escape… until she discovers the secrets Priya holds dear. 
Inspired by the world of Ancient India, Priya and Malini become entangled in one another, emotionally and politically. Malini wants to bring her brother to ruin and Priya wants to avenge her people, but there's a careful balance to be maintained between duty and passion. 
This book can be online, in local bookstores or wherever you get your books. The third book will be released in 2023.
Sex Education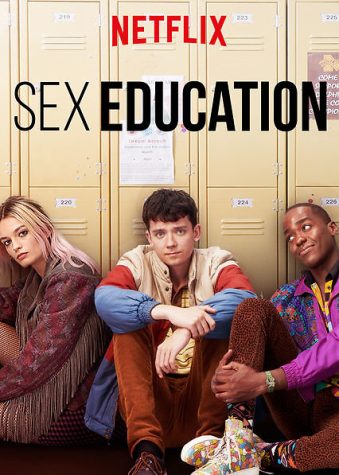 Rating – 4.8/5 on Netflix
"Sex Education" is a British show that follows a multitude of characters, mainly Otis, Maeve, their classmates, friends and families. Otis' mom is a sex therapist, and when Otis and Maeve notice a chance to offer similar services to their own classmates for profit, Otis uses what he's learned from his mom to make a little extra cash for himself and Maeve, leaving his best friend Eric in the dust. 
When senior Sarayu Uppara was asked about her overall impression of the show, she said, "I think it's a very interesting show because it portrays things we don't normally see in the media." 
This show has a multitude of diverse characters, including Eric, who is gay and Nigerian, Olivia, who is Indian, Jackson, who is African American and many other characters who are racially and culturally diverse, as well as people who discover their sexuality over the course of the show. Cal, who is introduced in season three, is a non-binary character played by a non-binary actor. 
Uppara also said, "Adam is coming to terms with his sexuality throughout the show and I think that's good for kids who are also going through the same thing so they know it's not abnormal or weird." 
This show can be found revived on Netflix for a fourth season in late 2022. 
The Priory of the Orange Tree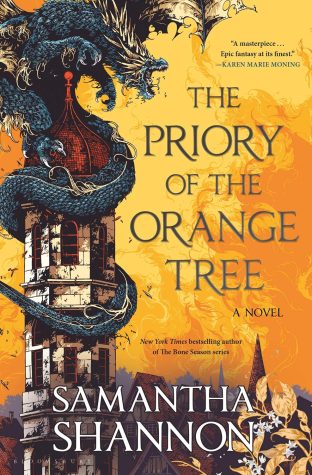 Rating – 4.6/5 on Google
The many storylines followed in "The Priory of the Orange Tree" have loads of diversity mixed in with a high fantasy, high-stakes plot. Tané, an aromantic asexual dragonrider, Sabran, the bisexual queen of the fictional queendom Inys, Eadaz, the lesbian spy for the Priory who has been assigned to watch over Queen Sabran and others make up this incredibly diverse cast of characters. The Priory warns of the Nameless One, a creature doomed to end the world as they know it. 
Fictional countries in this book are inspired by real-life cultures, which plays a role in how the characters and their storylines interact. Tané hails from an East-Asian-inspired country whereas Ead hails from a West-Asian-inspired one. Religion is also discussed, shedding light on the different customs religions follow and the way they influence each other. 
Senior Isabell Ku sang this book's praises when she said, "Through the voices of several different characters that hail from different kingdoms, [the author] brings elements from different cultures across the world into the world of the Priory." 
The author is currently writing a prequel to this novel which will be released Feb. 28, 2023, but for now, "The Priory of the Orange Tree" can be found at local bookstores, online or wherever you get your books. 
Handmaiden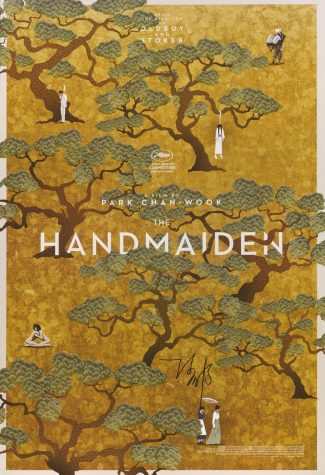 Rating – 96% on Rotten Tomatoes 
"Handmaiden" is a South Korean psychological thriller. The movie occurs in Japanese-occupied Korea and follows a con man attempting to steal wealthy Japanese heiress Hideko's inheritance by hiring Sook-hee, portrayed by Kim Tae-ri, to convince Hideko, portrayed by Kim Min-hee, to marry him. A foreign-language film, the entire cast is South Korean, and there is a lesbian relationship between the characters Hideko and Sook-hee.
This film can be found on Vudu. 
Final Thoughts
The Chariot has curated this list in hopes that these recommendations will make their way into your to-watch and to-read lists. Sharing diverse stories is extremely important in order to broaden our understanding of the world around us and to be more conscious and considerate of others. Happy watching and reading!